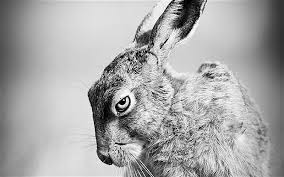 True, the ACA (Affordable Care Act also known as Obamacare) is not perfect. It could use some adjustments but it does provide coverage to people who otherwise would not be covered. In pursuit of the perfect it is best not to throw out the pretty good.
The Republican replacement the DCA (Deplorable Care Act, no also known as because no one wants to put his or her name on it) is not even pretty good. It will put us back to the bottom of the hill where the best health care will be for people who are rich, those over 65, those working in government positions or for healthy business enterprises. Everyone else will have the total freedom to get what they can for whatever coverage they can afford and live on the cusp of falling into the pit of those without health insurance.
That's called freedom. It is based on the idea the more money you have the freer you will be. That is why the Obamacare tax on the wealthy will disappear. It will give those making more than $200,000 a year more money to buy insurance.
The mentality behind the Republican plan is shown by three recent statements from Congressmen involved in pushing the bill through.
Florida Congressman Ron DeSantis was asked  how his healthcare views applied to a Republican named Tiffany who had the ACA to thank for her cancer care. He responded: "I would say though, and people who supported Obamacare used to make this point a lot before it passed, there really is no lack of health care. If people really need it, they show up to the emergency room, they do get care, it just gets passed on to other folks." 
Lose your ACA coverage for your cancer treatments then go to the emergency room. The high cost of emergency rooms was one of the reasons for ACA. So we are going back to that monstrosity. On top of that, emergency rooms do not provide cancer care, so you get cancer and are without insurance, Rep DeSantis just about says: "tough it out."
Then we have Kansas Congressman Roger Marshall, who happens also to be an obstetrician. He's one of those people who believes the poor are a different type of person than others.  He supports farm subsidies, such as billions of dollars in federal crop insurance plus requiring ethanol to be blended with gasoline. But when it come to the poor fold he says:: "Just like Jesus said, 'The poor will always be with us There is a group of people that just don't want health care and aren't going to take care of themselves. He added that "morally, spiritually, socially," the poor, including the homeless, "just don't want health care."
Apparently unlike the rest of us the poor don't have the same feelings. They enjoy being sick.  They like to live in hovels, drive broken down cars, see their kids addicted to opioids, and be unable to get a decent job for themselves or education for their kids.
Marshall went on: "So there's a group of people that even with unlimited access to health care are only going to use the emergency room when their arm is chopped off or when their pneumonia is so bad they get brought the ER."
Rep Marshall would walk back some of that foolishness. He said: "he was trying to explain that a national health care policy around "one segment of the population" does not work because groups of people have varying medical needs and use different health care resources."
Apparently the congressman is unaware that there are many national programs developed around that ""one segment of the population" which is the less fortunate among us. There's school lunch programs for poor kids, food stamps for poor families, tax credits for working poor, etc. America once believed that was one of the obligations of a government to help those most in need.
Finally there is the Congressman who told those who may not be able to afford insurance under the DCA that they can give up their cell phones. The poor are used to suffering so adding to it means nothing.
It is galling when a Republican Congressman talks about Jesus while advocating for reducing coverage for the poor and adding to the coffers of the wealthy. Yet it goes along with what we have become as a country when we put into the leadership position a man whose life is consumed by money and where everything has a price tag.
Perhaps the Republicans can be reminded of what Jesus said about that: "No one can serve two masters. Either you will hate the one and love the other, or you will be devoted to the one and despise the other. You cannot serve both God and money."
Which makes me recall something I read recently: "Those who think Obama is a Muslim are the same people who think Trump is a Christian."