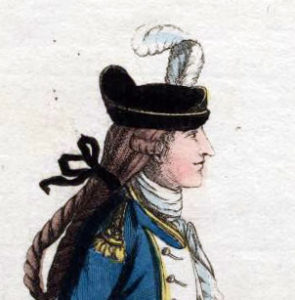 Soon after Stevie arrived they started to eliminate the Mullins who might be a threat to Whitey. Winter and Martorano would pretty much run the show up until 1979 when a federal case concerning race fixing sent them to prison or on the lam.
Flemmi was a long time FBI informant. Whitey may have been. Whether the latter was one or not, both he and Flemmi were protected by FBI agent John Connolly. They moved their operation to Lancaster Street in the North End. They were discovered there by the Massachusetts State Police. Tipped off, they moved their location ending up in a South Boston Liquor store.
English wrote about Whitey in 2005 in an interesting book Paddy Whacked, The Untold Story of the Irish American Gangster. To write the story English returned to the Boston area in 2004 about ten years after Whitey took off. By that time the Whitey myth would be well into its ascendancy. English swallowed it hook, line and sinker. He depended for his sources mainly upon the notoriously biased Black Mass and a self-important Southie gangster Patrick Nee.
Nee was a member of the Mullins gang from Southie. After a meeting at Chandler's in the South End (not to be confused with South Boston) in the fall of 1972 Nee and his partners in the Mullins, who were at war with the Killeen gang of which Whitey was a member, agreed to a peace deal whereby Whitey and the Mullins would share the profits from their illegal enterprises in South Boston.
Nee wrote how he and Whitey were partners. Whitey kept his half while Nee had to split his part of the booty with his Mullins partners, Tommy King, Paul McGonagle, and Buddy Leonard.
He seemed not to have been bothered when his partners were murdered by Whitey and his friends in 1974 and 1975. First it was Paulie McGonagle and then King and Leonard. That always struck some as odd. It was almost as if he had a hand in their murders so that he could keep their share of the loot. He was partners in 1984 when he brought  John McIntyre to a house on East Broadway, South Boston where he was murdered. He would remain partners with Whitey up until 1990 when he was grabbed for an attempted armed robbery  the time Whitey fled.
Nee who had been an enemy of Whitey and then his partner decided to become his enemy again after Whitey fled. Maybe that was how he was able to get out of doing his full bit in prison. By 2004 Nee decided it was best to befriend the guys who had flipped on Whitey like John Martorano and Kevin Weeks so that they would not hang him out to dry for some of his illegal activities. He was well prepared to dish on Whitey when English came to town.
Nee didn't know much about Whitey's background. If he did English would not have written that in 1969: "Nee knew Bulger by reputation. He was Jim Bulger back then before his hair receded and turned prematurely silver, earning him the nickname Whitey." The truth being Whitey was called Whitey as a kid in the projects 30 years before that.
That is just one of a multitude of errors English makes in his 2005 book. He has Nee meeting with Howie Winter over at Winter Hill in 1961 where if he met with anyone it would have been Buddy McLean who was the leader; he has Frank Salemme and Joe Barboza working together as hit men which never happened. Salemme did those hits with Steve Flemmi. He suggest FBI agent Rico didn't like the McLaughlin gang because they had information he was a closet homosexual confusing the gangster story that Rico didn't like them because they were overheard saying J. Edgar Hoover was gay.
He has Rico saying at his arraignment on the murder charges for the Wheeler homicide "Do you want tears" when he said it at a Congressional hearing; he has Nee lurking in the shrubbery across from Whitey's residence in Old Harbor Village with a rifle shooting at Whitey when he stepped out of his apartment; (he has no idea how impossible that would be). He portrays Whitey as some of coward writing: "Sometimes Bulger would go weeks without ever leaving his mother's home, for fear that he would be cut down like a dog in the street."