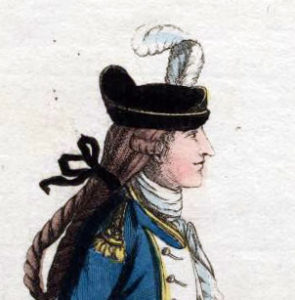 English writes, "Bulger's role in the Boston gang wars became the stuff of legend." Yet we know Bulger was in prison during the gang war. He refers to the state police as the "Massachusetts State Patrol." He has FBI agents Rico and Condon approaching Whitey "on numerous occasions" when it was only Condon who interacted with him two or three times setting up a fake informant file; he has Agent Connolly chasing Frank Salemme through the snow in New York City (December 14, 1972) which never happened, and states the hit on Roger Wheeler in Tulsa, Oklahoma, was done by "a hit team [that] had been dispatched from Boston"  when it was done by Martorano and Joe McDonald who were hiding out in Florida.
Some stuff he doesn't just confuse, he plainly makes up like Black Mass did. He writes: "In a late-night bull session at the downtown FBI office, Morris told Connolly, "John, we got a problem. Brian Halloran has implicated Jim Bulger and Flemmi on the Tulsa murder. We've got to head this off at the pass." "Don't worry," said Connolly, "I'll take care of it." There is no evidence of that.
He has the FBI using Halloran and then "he was cut loose" and the FBI "spit him back out on the street" and he was "being dumped by the FBI." All of it untrue. The FBI was talking to him on the day he was killed asking him why he left the safe house they had for him on the Cape and telling him to get out of Boston. He tells us that Halloran was being handled by FBI ASAC Robert Fitzpatrick which is totally wrong His handlers were Special Agents Gerald Montanari, one of the few heroes in this saga, and Leo Brunnick. Later in his book he does a hit job on Bill Bulger but that's just copy work from Black Mass.
Perpetuating the Whitey myth English writes that in 1974 when Whitey and Flemmi became partners: "Over the next two decades, the duo of Bulger and Flemmi would become one of the most homicidal gangster partnerships in the history of the American underworld." I'd suggest that a better duo would be John Martorano and Flemmi who probably accounted for over 50 murders and were responsible for the most of the murders attributed to Whitey. Recall, Whitey never murdered anyone by himself. Most of his murders he was with Flemmi or Martorano other than the Halloran and Donohue murders when he was with Pat Nee.
English just added to the hyperbole surrounding Whitey. He was not, as Joe Berlinger, who produced a documentary "Whitey: United States of America v. James J. Bulger," said  "on top of the Boston underworld for 25 years"  nor was his case as Berlinger also said the "biggest legal proceeding since the 1920 Sacco and Vanzetti trials." Nor had he and his brother Bill, as Herald Newspaper columnist Howie Carr wrote, "terrorized and corrupted Boston for a Quarter Century."
Whitey may have been somewhat more than "and Irish drug–dealer and low life punk from South Boston who was paying the Patriarca's tribute money to stay in business," as Mafia boss Phillip Leonetti described him. Although from the Massachusetts State Police surveillance of Whitey's headquarters at the Lancaster Street garage it was clear the Angiulos would visit there and leave with a brown paper bag giving substance to the allegation Whitey was paying the Mafia to operate. How big is he when he has to do that?
Truth is Whitey fit somewhere in between high level mobster and street level hoodlum. Hyperbole by those who wrote books who needed him to be at the top-level was necessary if they were going to make some money. Jealously was the response by the Mafia who knew he was a small timer. He was not a real top gangster who would have judges on his payroll, taken over legitimate businesses, infiltrated unions and controlled both legal and illegal activities.