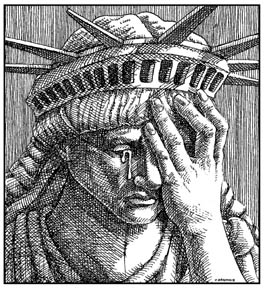 The injustice is great in one sense because when Connolly was first prosecuted he was charged with obstructing justice by leaking information about John Callahan. The jury found that not proved.
Here are the facts: . Callahan was a wannabe gangster. A bright guy, a CPA, he had a good legitimate job during the day but notorious friends at night. He got fired from one job as president of World Jai Alai (WJA) because some good work by Connecticut detectives showed he hung around with the low lives including John Martorano's brother Jimmy, a Mafia guy.
Callahan recognized that WJA was a cash money pit. He wanted to get back into that business. He tried to buy WJA from Roger Wheeler a legit guy and smart businessman out of Oklahoma. They could not agree on terms.
Callahan went to Miami, where WJA is headquartered to meet with John Martorano then a fugitive from justice. Martorano was known as a cold stone sneak murderer of at least 20 people. He bragged how he murdered unarmed people who he felt might be government witnesses against his friends. Imagine what he would do if he knew one was to be a witness against him.