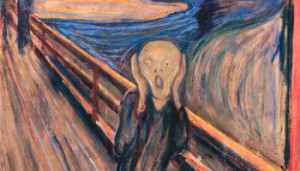 Apologies to Tennessee Ernie Ford's Lyrics to 16 Tons
You fight 16 years and what do you get,
Another day older and deeper in debt                         
St. Peter please help us 'cause you want to know,
The generals plan to continue the show.
The President Trump says we are going to fight on to victory.
The Secretary of State Tillerson says we are not going to achieve victory but we're going to fight on because we want the Taliban to know they will not achieve victory.
The generals say we're going to . . . .
We really don't know what the generals say. Why would we listen to them anyway They've had 16 years to figure out what to do and they haven't. Right now it looks like they are losing. Why would one believe that they could do things better now than they have done before?
Anyone who lived through the Vietnam War remembers how the generals were always telling us the solution was right around the corner. Was it Westmoreland who saw the light at the end of the tunnel? Little did he know, or at least he didn't say, the light he saw was the headlight on a North Vietnamese/Viet Cong freight train barreling down the track. As it roared along we'd have 58,000 plus American names to put on the Vietnam Wall in DC.