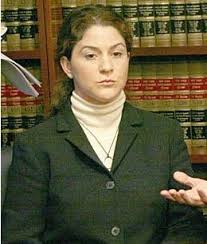 I was not a big fan of O'Reilly. If I said I watched him for a few minutes once every month or so I would be exaggerating. Whenever I did it seemed he would have Bernie Goldberg echoing whatever he said; then he had a comedian Dennis Miller who like Bernie would agree with Bill. Other than those two all I recall about the show is attractive women were the main people with whom he engaged in discussions.
I figured out the people were going to be on his show they had to agree with him. If they were women in addition they had to be good-looking. Most seemed to be blondes although not like the ones who were sitting on Dorchester Heights and wondering about distances while looking at the moon.
I looked upon O'Reilly as one of those old guys who enjoys having young attractive women around him. It makes them feel like a lady's man. I assumed the women knew they were in that position because of their looks. It helped that most seemed to have  some smarts but that wasn't required; rather, it might have been a detriment to some because Bill did not like to be contradicted.