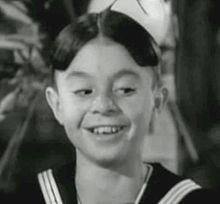 On the prior two days I answered questions from Jerome. I did not in the space available have time to answer his third question. He asked:
Is Steve Flemmi somehow the "toughest" gangster of his era given he was never killed and outlasted so many of his peers. From a gangster perspective"
Let me answer first by saying I do not consider a guy who was an FBI informant for about twenty-five years as being a tough gangster. The gangsters would consider him a rat or a stoolie. That's one way to look at Flemmi is that he was hiding behind the skirts of the FBI like a little mouse squealing on other people to protect himself.
Another answer is how would a guy who murders his long time girl friend because she is leaving him for another guy or his step-daughter who is about to expose his sexual abuse of her as a child and afterward a tough guy? Do tough guys kill their girl friends or, as Whitey's lawyer pointed out, the little girl who sat on his lap as a child and called him dad? Not only that having done it he says that someone else made him do it. What kind of tough guy blames another for what he did to folk who were as close to him as any people could be. Nah, that is not a person who is a tough guy. Gangster John Martorano went to great pains to try to demonstrated he was a tough guy but he also was repelled by the idea someone would suggest he murdered a woman. In the gangsters eyes that is not something you do. That's another reason the gangsters would not consider him a tough guy.
Martorano had this to say about Flemmi: "at the age of sixty, he was not doing "good time"" and he was "waiting for someone — anyone — to ride to his rescue." He began "attending religious services of the Jehovah's Witnesses." Knowing his weakness and seeing him testify, Martorano decided he was going to save himself.
Frank Salemme had this to say about him when asked why he became and informant: "It gave him a safe boundary so that he could do what he wanted, and obviously  he could do what he wanted up to time that we got indicted. It gave him   that sense of security that he could continue his criminal activity, and all he had to do was give up on jerks like me and he would be all set." He certainly did not think he was the toughest gangster especially since he figured Flemmi tipped off the FBI where he was staying in New York City.
It is hard to think of Flemmi as being tough. I grew up with tough guys, like Billy O'Shea and Billy Madden. They used their fists in one on one combat and handled their beefs by themselves. Flemmi was not tough without a gun – didn't he call Martorano after he got beat up at Basin Street looking for his help as Martorano said. An FBI informant noted he had been beaten up trying to collect a $300 bet.
He had a reputation that he was dangerous among those who were not tough guys the bookies and drug dealers – he was involved in murdering the Bennett brothers and Punchy McLaughlin – but there was much about him that showed he was like a punk who acted tough because he had the big guy's backing, in this case it was the FBI.
But the truth does not matter but the perception that does. Some thought him a tough guy, others did not.  He outlasted them because he was a rat. The same with Whitey. That does not make someone a tough guy.