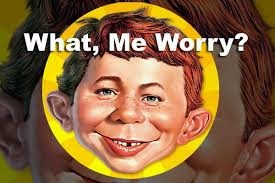 A friend called me the other day. "Hey, Matty, did you get your vaccine shot?" I said no I'm waiting. "I've got mine a couple of weeks ago and next week I'll get my second shot."  It turns out he was registered with the VA. He received a call from the VA telling him he could get one at a certain place. He did and they scheduled the second one for him.
The other day I heard Governor Baker's press conference where he announced that people over 75 would start receiving vaccine shots in February. Later the newspapers said that we could sign up starting on Wednesday, January 27. There were supposed to be many sites where we could get them. We were directed to go to a government site for further information.
Now I have envisioned something simple would be set up. We are supposed to be the center of the technical world with thousands of  geniuses walking that streets who can easily get things going. We've got so many companies on the cutting edge that we outrival Silicon Valley. Our local scientists can send people to the moon and Mars. You know what I mean, we've got the talent galore who we can reach out to so that we can develop the best system for getting the vaccine to the folk who need it in an orderly and convenient manner.
I went to the site. Wow! It is a big fraud. It reminds me of what Trump did when it came to Covid-19. He shifted the burden of dealing with it to the states and pretty much washed his hands of it. Charlie Baker has done the same thing. He has shifted the burden to the citizens of Massachusetts and walked away from it.
He has developed the worst, yes the worst, possible site for the residents of Massachusetts. The site has a map of places which will dispense the vaccine. There aren't that many with only one major site, Gillette Stadium. The person is supposed to select the site he wants to go to.  Near me (8 miles away) there is a Walgreen – to even begin on that site I have to agree to register with Walgreen's and agree to be subject to their propaganda and other sales pitches. I do and get  ready to sign up.
In the meantime I figure as a backup I would use Gillette. It has been up and running for some time so it should be able to facilitate the provision of vaccine with relative ease. I go to their site and follow the instructions.
The day comes to sign up – today. After navigating the Walgreen's site I'm told no immediate appointments are available. I figure all right, then I'll go for later in February or maybe into March to nab one. No go. The site only allows appointments for no more than a week ahead which are all filled up.
Well, then I'll head over to Gillette. I'm thrown into a strange site that asks me where I live and how close I want the clinic to be to my location. Just to be sure I select 100+ miles.  I'm told no appointments are available.
So Baker having  punted the whole affair after having months to prepare I'm in the position where I can get a vaccine but I can't get one because there are no sites are available. I understand that other states have set up programs that make us look like a six year old kid without computer skills has set up ours.
I wonder why we can't have one like the VA where the burden is on the Commonwealth to do the heavy lifting. How could Baker ever think that the mad scramble he set up would work? Would it be too much to ask people to register with the state in an easy to fill out form; then have the state design a way to tell the folk when they can get the vaccine working down from those over 90 downward.
It's not just this – try dealing with some other agencies like the RMV or the Court system – you'll see abject failure all around. No wonder people are disgusted with politicians.
Charlie Baker – take some responsibility – the Commonwealth – you – must take control. Stop shifting the burden to the folk. Stop being a faker.