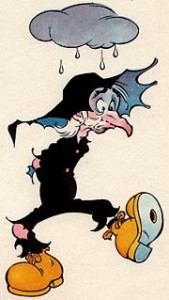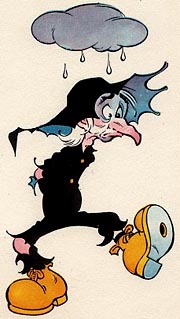 I had a conversation recently with my old friend Jake who told me that Stevie Flemmi had said something about someone. I asked him what was said. Jake replied, "Flemmi said that Louis the Lip told him that he paid off Judge Neil Gorsuch  to take care of a case for one of his friends." 
Jake asked me if I thought Judge Gorsuch was on the take. I asked him what he thought. He said that he didn't know. Why would Flemmi have said it if it was untrue?
I said to Jake what if I told him his uncle Detective Luke Warm was on the take. Would believe it? He said he'd ask me more to see why I was saying it. I said I'd tell him Detective Roy Roman told me. He said he'd want to know more about what Roy was talking about. I replied Roy had passed away and that is all he told me.
Jake said he knows his uncle is on the up-and-up so he wouldn't believe it. I said what if you didn't know  anything about your uncle  what would you then conclude.
He said I'd believe what you told me. I'd believe Roy said to you Luke was on the take.  I asked him why. He said because he has known me for years so he believes I would not lie to him. I then asked him what if over the years he knew I had lied to him, would he still have the same opinion. Jake laughed. "Get lost. If you lied to me I wouldn't believe anything you said." 
So I asked him why he would give a second thought to what Flemmi had said. He said he saw my point. He really shouldn't. Flemmi was a known liar.
Then Jake said, "if Flemmi is a known liar how can anyone believe him? How can he testify in court? Shouldn't guys like that not be allowed to testify at all?" 
You would think that would be the case but it isn't. Witnesses known to have lied in the past under oath are allowed to testify as to things like the statement Flemmi made about Judge Neil Gorsuch.  It does not have to even be of their own personal knowledge. You know if Flemmi said he paid off Gorsuch that would be one thing. He could be cross-examined on that to show that it was just another lie. But in a conspiracy case Flemmi's hearsay testimony is admitted for the truth of the matter stated even though there is no way to cross-examine Flemmi on Louis the Lips' knowledge.
We have a system where the jury or the judge sit to decide what are the facts of a case. They have no particular skill in deciding whether a person is telling the truth or not just by listening to him. No one has that skill upon meeting a stranger yet that is what is expected of those fact finders. How do they do it in cases where there is no corroborative evidence to support the witnesses' statement? Does it boil down to that us having a system based solely upon guess-work? Do people go to prison for long terms based on other people guessing what is true?
The answer to that is that it does happen. Judges and jurors listen to witnesses who are strangers to them and must decide whether that person is telling the truth. In conspiracy cases they not only have to believe the witness is telling the truth but also whether the person whose  statement the witness is quoting, a person they know absolutely nothing about, is telling the truth.
It's difficult at best. We pretend that it works. How badly do we pretend? We let witnesses who are known liars testify. It is bad enough trying to find out if a stranger is truthfully testifying; how is it even possible to begin to judge when a known liar is telling the truth.