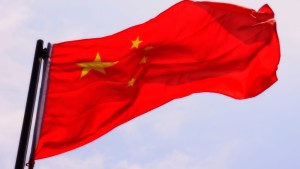 "This land is my land, this land ain't your land, you love another, and it ain't this land. Why don't you go there, and run for office. That land was made for those in slavery." 
Of course Bernie could not go there and run for office. No other parties are allowed to run against Putin's. Being barred there, he is running here seeking to put into effect here what they have there. Where I grew up Bernie would be called a "motor mouth, all talk and no action. He has left no footprints that he ever served in Congress.
I really sit here wondering has it come down to this in a land of 300 plus million people that we have such a poor crop of potential candidates for the presidency. None are distinguished in any way. Here's the crux of the matter: is there one you would enjoy having a beer with?
These times demand more and more of our leader in the Oval Office but our choice when whittled down is dealing with people who are more suited to be on the stage in the afternoon matinée at the Old Howard than the White House.
"Any ice today, Lady, any ice today lady?"  There was a time in America when ice men with thick leather aprons would roam the streets of our cities looking to dispense blocks of ice that would keep the food cool in the ice box prior to the days we all got refrigerators. Those guys had to work hard; it was either that or starve.
Now – I met this guy who told me: "I used to work in Chicago in a department store – I used to work in Chicago, I did but I don't anymore." He went on to say there was a guy running for president who never had a steady job until he was over forty.
That eliminated Hillary since she was not a guy. Her rationale for being president is that we've never had a woman as president before. We've never had a communist so should Bernie be next.
She suggests she has worked hard to rise to this position. That's something Bernie never said. Hillary wants us to forget she was married to Slick Willy without whom she'd be just another Wellesley lady. Bernie wants us to forget his true love which is a soviet style system.
I asked Maggie's father, the guy from Chicago, how could a guy who wanted to run the country never have worked a legitimate job for over half his life? He said check it  out. I did.
Here is what one person Emily Zanotti , you know how well those Italian women can cut to the core, described Bernie. He was like, "that jobless friend who hangs around coffee shops where he cons you into buying his drink, only to talk your ear off about how amazing Che Guevara was, and how he's living off the grid in an apartment without flooring or heat because he doesn't trust The Man because The Man is totally in the pocket of corporate America, even though you're meeting in a Starbucks and his order was way more complicated than yours." 
I'd learn Sanders told Vermont public TV in 1985,"I never had any money my entire life,"  as he settled into his first real job as mayor of Burlington. It never occurred to him that he needed to work to get money. He must have thought someone was supposed to set up a bank account for him and filled it up with twenties.
I ran into my friend Penny while I was having fried oysters on Route 1 in Maine near Kennebunkport. She told me Bernie had worked. It was in a kibbutz in Israel. I was surprised. I looked it up. "The kibbutz was founded in Romania in 1929 and established in pre-state Israel in 1935. It saw the Soviet Union as a model, and often flew the red flag at outdoor events." (my emphasis)
Ah,  the red flag. As we know Bernie went on his honeymoon to the Soviet Union. You do recall how all the Socialists in the earl 1920s became communists and took their orders from Stalin. They, like Bernie, wanted to model the United States after the Soviet Union.
You know when you come down to it Bernie's heart is not here. This really ain't his type country. Maybe Vladimir the Putin will have an open election and Bernie can go home to the land of the red flag. Home is where the heart is.
Even more amazing is that he is getting votes. But then again it is mainly from professional students sill living in the basements of their parents home who really think that the reward for citizenship is a free lunch.  They never heard of Bernie's much admired "Uncle Joe".