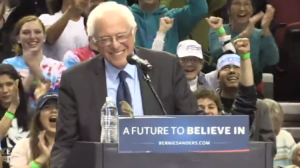 There are many reasons I could not vote for a socialist. Maybe it is my Catholic upbringing. Maybe it is because I married a woman who lived under the yoke of a communist government and experienced its horrors firsthand. Maybe I recognized that socialism is a policy that operates in the abstract but not in real life. Maybe because I read how the early socialist became the Communist party in America taking directions from the Soviet Union.
Maybe it is because I've seen the way other socialist or communist countries have treated their people. Maybe I believe socialism where a few of the elect decide what is best for everyone else makes me believe the first thing they decide is that no criticism of them will be tolerated and free speech goes out the window or as was said at Napolean's dinner in Orwell's Animal Farm: "All animals are equal, but some animals are more equal than others."
Maybe I fear this centralization of power which would be backed by a powerful army, a bloated willful national police force, and tons of other  police blindly following in goose step the commands of a few. Maybe because I still recognize that with all its faults America is where most of those seeking a new opportunity want to live and there is no great influx into countries like Russia. Maybe because as one writer who justified Bernie's honeymoon in the Soviet Union stated: "I just hope he understood during that 1988 trip that free health care and housing aren't really free. I can't tell from his speeches if he did."
But then I recall this.
Back when I was handling an estate for the relatives of a wonderful woman who died too young I ran into a problem dealing with filing the taxes for the estate. I went to the Social Library in Boston to try to solve it. The tax code was so complex that it took me days to figure it out. As I sat there perusing one rule after another in the many volumes containing regulations with the millions of exceptions and loopholes I wondered why it had to be that way.
Bill Bulger asked a question in his book While the Music Last in a different context but it would appropriately describe my feeling then as I wondered about the esoteric and befuddling tax code: Cui bono? For whose benefit? At that moment had I taken the time to properly process my thinking and stepped back from the daily grind of survival which most of us engage in I'd have recognized America had been stolen from most of us and handed over to the few rich or soon to be rich.
Robert Moses the friend of Al Smith who was responsible for the parkway systems in New York was a genius at legislation. Moses acted for the benefit of most people against the interests of the powerful. He knew the New York legislature would never have approved of that. He learned  how to write a piece of legislation so that with the sub-sections and exceptions and references he could get what he wanted, ensure he would not lose his job, and hide his real intent from the law makers.
The tax code is like Moses's legislation. It is a maze. But it doesn't help most people as Moses did. It has been turned into a tool to let the rich keep their money while the rest of us carrying the load.  
We know that in almost every campaign of recent years we've been told the candidates will reform the tax code. Bernie' statement that under Eisenhower the tax rate was over 90% is true. Here's a look at the rate since 1913.  But it is an exercise in futility just looking at that unless you put it up against the tax code that gives all the breaks. Who has the time or ability to do that? What kind of democracy is it when its tax code is beyond the comprehension of most people?
We also know that the code remains and grows benefiting the select group. We know that Bill Clinton added to it; that Hillary, Trump or Cruz will not do anything about it. The only one who may is Bernie.
He rightly talks about throwing out the crooks who run the country. His main supporters are those under 35 who unlike me at that age understand that the country is being stolen by the rich and unaccountable federal agents. Bernie's right that we must change if we are to survive. But we don't want to throw out the baby with the bath water. That would be the result of electing a socialist.
How sad it is, indeed, that we seem unable to  find people who aren't crooks or liars who want to preserve the best ideas of a capitalistic system where work is rewarded and thievery punished, A few interested in working for the benefit of most rather than using public office to enrich themselves. Look at those running for president and point to one that will make us a better country; just one who is not a socialist who will do what is right for most of us.