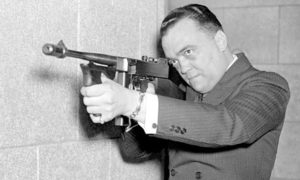 I always have been mystified trying to figure out why black Americans love our country so much that despite their treatment and lack of appreciation from some of their fellow white Americans they continue save our nation from going over the cliff.
The latest example is the vote in the states with a large percentage of black voters for Joe Biden over Bernie Sanders.  They prevented a dire situation that looked almost inevitable that two Putin friendly candidates would vie against each other for the American presidency.
Bernie's clear allegiance to things Russian was hard to ignore. A fan of the Soviet and Cuban dictators, a voter against Russian sanctions, a voter against the Magnitsky Act, and other things clearly showed his fascination, if not love, of Red things. His mimicking of Lenin's 1917 take over of Russia by his rhetoric cleared away any doubt what his call for a revolution was about. It appealed to the youth ignorant of history.
The black voter eliminated this Russian friendly character. They left  us an American for whom we could vote. I suppose I should have recognized they would reject the cry of the Old Socialist from their history of allegiance to our country.
Lincoln's emancipation of them freed them up to fight for the Union which they did at a desperate time helping to turn the war's tide. They were emancipated but  quickly put back into the almost same state by Jim Crow laws.
Despite this black soldiers from the Buffalo battalion were the force behind Teddy Roosevelt's attack on San Juan Hill, Cuba. Six earned  Medals of Honor. The same battalion fought well in the Mexican war. After that being stationed in Texas the local authorities objected to their presence. The result was after a shooting they were all dishonorably discharged.
In WWI where they were recognized for their bravery against the German by the French, their own government disdained them. They returned from serving overseas to meet lynch mobs and riots in America. All they sought was equal rights. They hoped by serving that the Jim Crow laws would be eased. What they saw were their conditions worsen as the KKK gained membership and prestige.
They likewise showed their courage, fortitude and devotion to  the United States during WWII despite being again in segregated units. They returned to segregated schools, housing, and public transportation.
Black men and women were greatly feared by FBI Director J.Edgar Hoover who grew up in Jim Crow Washington, DC. He would not hire them as field agents. His fear was predicated on his knowledge of their shabby treatment,  the memory of the plan of John Brown and  the American Communists desire to convince them to go with them as their foot soldiers to overthrow the US government by force.
Hoover thought the rise of  a similar type leader as Brown among black Americans meant dire days lurked in the offing. That accounted for Hoover's targeting of Martin Luther King especially after learning two of his white advisers were  closely aligned with the Communists. Hoover was incapable of recognizing the Communist or Socialist philosophy had no appeal to most black Americans . They had no  desire to lose the little they had in the supposed brave new world they were being promised.
The 1964 Civil Rights Bill passed under LBJ began the process of treating black Americans as equals. It caused the Southern political leaders who were appalled that black people sought equality-to change from Democrat to Republican. Slowly, inexorably, black Americans moved toward gaining equality under the law. The election of a black president seemed to have been the message that equality finally had neared. Yet little time passed before the Tea Party sprang into existence after some Americans bothered with the idea a black man occupied the highest office determined to oppose him.
The idea black Americans are not equal to white Americans still persists among some groups. How can it be I wonder after seeing how much they have brought to our country? Fortunately black voters refuse to be put back into the back of the bus. They fought hard for the right to vote; for preserving our country because it is as much theirs as any others. Their resuscitation of Biden again saves our nation.