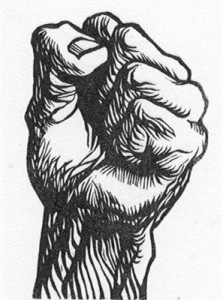 A Boston Globe columnist Adrian Walker on September 9, 1999, sensed something was not right. He was commenting on the deal that John Martorano had made with the government where he would end up doing 12 years for admitting to 20 murders. He noted how the three black victims seemed to be invisible. He wrote: Federal prosecutors had a chance to restore their humanity, to say that even after all the years that have passed their lives and death mattered. And yesterday they blew it." 
He note Martorano was not charge with their murders but racketeering, race fixing and extortion. He wrote: "You can commit one of the worst massacres in this city's bloody history and pay not price at all. The lives of Smith. Dickson, and Barrett meant virtually nothing."
He quoted retired Boston Police detective Eddie Walsh who said: "John Martorano killed an awful lot of black people. He practically used black people for target practice in Roxbury." 
Where Adrian Walker had it wrong was putting in all on the federal prosecutors. The whole community made them into non-persons. Where was the follow-up by the media asking questions about it? Or, the other law enforcement community? Or, anyone in the white community?
He'd write: "The families of the three 1968 victims have been silent since the case was resurrected. Unlike the survivors of some of Martorano's other victims, they have asked for no meetings, held no  new conferences, taken no public position on the price Martorano should have to pay. But it's hard to believe they could be satisfied with the deal."
Why, I wondered didn't Walker reach out to them? Wasn't his failure to do so just another shovel of dirt onto the grave into which their killings had been buried. Did no one else in the media care? Did anyone ever reach out to them? If they did how would it go:
Set the scene in the U.S. Attorney's office in Boston. It's late summer of 1999. The survivors, the siblings of Elizabeth Dickson and Douglas Barrett, are sitting at a desk. They have agreed that Shirley will be their spokesperson. They have  sense of what it is about. They are in their late forties. Three men in suits walk in and take a seat. They introduce themselves as assistant U.S. attorneys. Freddy will do all the talking.
Freddy:          Thank you for coming in. I suppose you know why we wanted to see you.
Shirley:           We think so. We met just a while ago. We have one thing in common. It was our sibling was murdered back in 1968. We assume that is why we are here.
Freddy:          Yes, that is correct. We have been able to solve the murder. A man has confessed to murdering Elizabeth Dickson, Douglas Barrett and the man they were with Herbert Smith.
Shirley:           So you know who murdered them, is that what you are saying?
Freddy:          That is correct. It is John Martorano. He confessed.
Shirley:           Did he say why he did it?
Freddy:          Yes, he was angry at Herbert Smith. He wrongly believed he had beaten up his friend so he wanted to murder him. Unfortunately, Elizabeth and Douglas happened to be with him when he shot Smith.
Shirley:           Yes, that was very unfortunate for them and us. We've all suffered over these years trying to understand what happened and why nothing was ever done about it.
Freddy:          I understand. It must have been hard.
Shirley:           What are we supposed to do now? We're relieved to know their murderer had been caught. Do you want anything from us?
Freddy:          Nothing at this time, we just wanted to bring you in here and let you know we had solved the case. The question should be though, what can we do for you.
Shirley:           Nothing, really. It's been so long and we've gone on with our lives. A little sadder but we've gone on.
Freddy:          Well, then thanks for coming in. We have your telephones and addresses so if there's anything else we will be in contact with you.
Shirley:           When will that be? I mean. Will we have to be there when he is sentenced? Don't we have to give a statement or something like that?
Freddy:          If you are needed, I'll let you know.
Shirley:           I think we all want to be there. We want to be able to talk to the judge and see that this man Martorano  get what is coming to him. He should be in prison forever, don't you think.
Freddy:         It may not work out that way. You see for us to get Martorano to confess to murdering Elizabeth, Douglas and Mr. Smith we had to make a deal with him.