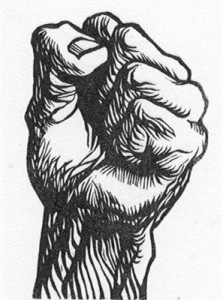 Shirley:           What kind of deal?
Freddy:          A deal to give him a reason to tell us what he did. You see if we did not give him a deal on his sentencing he would never have confessed about the murders. So to get his confession and to learn he was the one who murdered them we made a deal.
Shirley:          What good is knowing someone murdered someone if they are not going to get punished for doing it? This Martorano murdered three people and because he tells you about it he gets a deal. What was the deal?
Freddy:          He will be sentenced to twelve years in prison.
Shirley:           Twelve years? He murders our brother and sister and friend – that's three murders and he gets only twelve years? Did he murder anyone else?
Freddy:          Yes, he admitted to 17 other murders which he committed.
Shirley:           Oh, so he's going to get more than 12 years, how much more?
Freddy:          No, he's getting only 12 years, that's it.
Shirley:           For 20 murders he's doing twelve years? That's, that's less than a year for each one murdered. That makes no sense. We don't understand.
Freddy:          It's involved.
Shirley:           Can you explain it?
Freddy:          He's going to testify against other people who committed murders.
Shirley:           Who are they?
Freddy:          Well mainly against Whitey Bulger.
Shirley:           Did he murder our three relatives and friends.
Freddy:          No, he had nothing to do with it.
Shirley:           Then you are letting the guy who murdered Elizabeth, Douglas and Mr. Smith do very little time in order to get him to testify against a guy who had nothing to do with their murders?
Freddy:          Yes, it may not sound right to you but that's what we are doing. Our U.S. Attorney Donald Stern said: "The only thing more distasteful than signing this agreement was not signing the agreement. If we didn't go forward with this agreement there would always be he lingering suspicion that part of the reason for not going forward with this agreement was to protect the FBI."
Shirley:           Do you mean the FBI may have had something to do with their murder?
Freddy:          From what we know now, that is not the case. But let me go on, Mr. Stern said that Martorano: "has agreed to testify ; against any current or former member of local, state, or federal law enforcement, including without limitation, any prosecution based upon any illegal or corrupt relationship between that individual and James (Whitey) Bulger or Stephen (The Rifleman) Flemmi."
Shirley:           This is getting a little too much for me. Are you telling me that Martorano will not testify against any people who may have helped him murder Elizabeth, Douglas or Mr. Smith. Are you saying if others were involved – you know he had to have been driven there and gotten away with help – are you saying he doesn't have to tell us who helped him?
Freddy:          Yes, he only has to testify against Bulger or Flemmi or some law enforcement people..
Shirley:           And what you are telling us neither of them had anything to do with our murdered ones but those who helped him he isn't going to testify against? Is he going to testify against any of the people who helped him with all the other 17 murders?
Freddy:          No, he's not going to testify against any criminals who may have been involved in other murders with him. He's going to testify against Bulger and Flemmi and crooked cops, that's it.
Shirley:           So a boatload of murderers get set free, 20 murdered people get brushed off, and a couple of guys I never heard about he'll testify against. Is that it?
Freddy:          You can put it that way. But that's the way it worked out.
Shirley:           Why didn't you make a deal with Flemmi or Bulger to testify against Martorano? If he's murdered so many people I'd think he's the one that should be the target. Or, are you going to make deals with Flemmi and Bulger so that no one goes to prison for life.
Freddy:          No, no more deals. We've done what we're going to do.
Shirley:           I wish I could believe you but nothing you've told me makes sense. I can't get over the feeling you'll be dealing with Flemmi next.
Freddy:          I don't know what the future holds but I think it's time to adjourn. Thanks for coming in.
Shirley:           Obviously we're very disappointed. It seems because we're black the massacred of Elizabeth, Douglas and Mr. Smith is an afterthought. We've always thought that because no real investigation was ever done. Now your letting a guy get off without hardly any punishment as if they never existed and we are unable to do anything about it.
Freddy:          Sorry you feel that way.
Shirley:           This is so unfair. I suppose the next thing I'll hear is that when Martorano gets out you'll give him $20,000, a thousand dollars for each person he murdered.