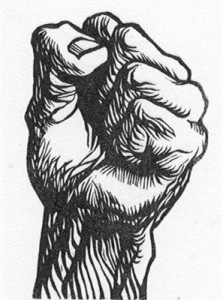 Going through the Boston Globe archives I found there were six articles that included the name of Elizabeth F. Dickson since January of 1988. One of these was on March 17, 1988. That was on State Treasurer Crane Unclaimed Money list. Is it a wonder it was there, she had been dead since January 6, 1968. There were only three about any investigation into her death. One on September 9, 1999, she was mentioned in a column by Adrian Walker..
Under the name Douglas Barrett there were fifteen listings. Of those only three related to the January 6, 1968 incident and he two was mentioned in Walker's column. There would have been four mentions of him except one Globe article named him Douglas Kendall. He lived on Kendall Street so that was understandable if you don't have a particular interest in the matter.
The third person who was involved in the matter that forever bound their names together was Herbert Smith. He too had as few as four mentions in matters involving how he died. Considering their deaths, it seemed they were greeted with a big yawn. It was not the typical response one would expect from such an incident.
Herbert Smith was 47-years-old. Douglas Kendall was 17, and Elizabeth F. Dickson was 19. They were all black. They were killed while sitting in a car parked on Normandy Street in Roxbury on a snowy night. All had been shot in the back of the head by John Martorano. A triple homicide was handled by the Boston police as if it were a car accident. It wasn't just the police, it was the Boston Globe and other local media as well as the federal agencies. No one cared.
The first article about the murders was on page 17 on January 7, 1968 the day after the murders. It identified Smith as an assistant manager of a South End night club, Basin Street South; it identified Dickson as being "dressed in a purple knit "go-go outfit."  Police surmised "the killer was well-known to the victims."
The next day on page 34, Dickson's name then being spelled as Dixon, the police said all victims had a good reputation and had money on them but they were baffled by the murders.  Later that year on November 13 in conjunction with another matter it reported that their murders were never solved.
Their names vanished as apparently did the investigation or any interest in it until John Martorano confessed to murdering them. Of course there was no way back in 1968 the Boston Police could have learned that John Martorano owned Basin Street South and that he hung out there. Nor could they have found out that Stevie Flemmi had been beaten up the night before as Smith held his arm. Nor would they be expected to ask the Boston detective who was there and saw Smith and Martorano and others in the bar. Nor did it seem the FBI particularly cared when an informant told them Steve Flemmi had been beaten up by Smith. Not that Flemmi being a Top Echelon Informant would weigh into the FBI's decision to investigate the incident.
it seemed the evidence of who was involved in the murder was laid out on a silver platter before anyone who was interested in finding out something about the murder.  Where was the Suffolk County district attorney Garrett Byrne who had been DA from 1952 to 1978?
Byrne on June 27,, 1978, after learning of the five men killed at Blackfriar's in Boston announced:  "he had set up a special committee that would meet tomorrow to coordinate an investigation of the killings." He  was also quoted as saying he had "never witnessed a more shocking crime." 
Sure the killing of five white men who many believed involved in criminal activities was shocking; but what about the killing of two teenagers and a 47-year-old guy all with good reputations. If they were white do you think it would be a ho-hum type deal? And you think black lives mattered?