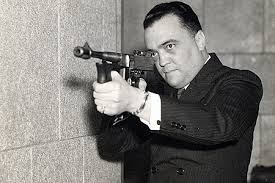 In his book Martorano told us his version of why the triple-homicide took place. The day before the murder he received a call from Stevie Flemmi who told him he had beeb beaten up at Basin Street. He said that Smith held his arms while the other guys did the job on him. Martorano was offended that his friend Stevie was beaten up at his club. Martorano told Stevie he would take care of it.
At the time Basin Street was owned by a Mafia guy named Lamattina. He and Martorano swapped the ownership back and forth between themselves but Martorano always considered it was his place.
A Boston police vice-squad officer filed a report on the day of the murder about what he observed at Basin Street. He wrote that Smith was there between 1:15 and 1:30 am and he was drinking. He also saw Martorano there and described how he was dressed. Even knowing this about Smith within a couple of hours of his murder no one went to Basin Street to inquire.
Martorano in telling of the murder said Smith told him he knew of a new after-hour joint. He asked Smith if he would take him there. Smith agreed and said he would meet him on Normandy Street. He got a ride to the meet after getting a .38. It was around 3:30 am and snowing heavily.
He got out of the car and told the driver to circle the block and come back. He went into Smith's car and as soon as he could he killed the three victims. He left the car after taking the keys and walked toward Blue Hill Ave. the driver never returned to pick him up. He walked to Blue Hill Avenue, hailed a cab, made a call at a pay phone to get Flemmi's address, and the cab drove him to Flemmi's house in Milton.
He wrote in his book that , "The police investigation reached a dead end very quickly." That was an understatement. Knowing Smith was at Basin Street around 1:30 am and dead sometime before 5:10 am; and that whoever murdered him had to know him and have a beef with him; they never went to Basin Street to investigate. They might have learned of Flemmi being beaten up by Smith at Basin Street. That was apparently done in front of many people. They never figured if a guy had to walk away from the scene he might have had to hail a cab. They apparently never checked the cab companies. Why did no one pull Flemmi's phone records to see he had a call at 3:45 am from Blue Hill Avenue; or get the records of pay phones along that street for that time. Evidence was bubbling over but the police couldn't or didn't want to see it.
I knew a Boston homicide detective. For many years we talked. He look all murders whether black, white or some other person in the same manner. He took personal offense to them and was determined to solve them. He wasn't in homicide at that time but it is difficult to accept that none of the Boston cops cared about three dead persons– but then it seemed no one else did. The higher ups in the police and City Hall had nothing to say that I can find.
How can this be explained? Is the only explanation that the Boston police did not think black lives mattered. Or could there have been something else. Something more sinister. Were the Boston police told to let it go?
Lurking in the background of these murders was Stevie Flemmi on whose behalf they were done. Stevie was connected. No, not with the Mafia but with the FBI. He was a Top Level Informant of Paul Rico. It was Rico's job, in the same manner it was Whitey Bulger's FBI handler John Connolly's job, to keep their top level informants on the street to provide information to the FBI.
It is likely Rico knew of Stevie's beating. If he knew Smith held his arms and that Smith had been killed within a day of that incident, it is likely he knew why Smith was murdered. If he knew that, he would also know that perhaps his informant Stevie could be jammed in as an accessory before or after the murder. That would not be good for Flemmi would be of no use to him in the can.   (continued in part 5)