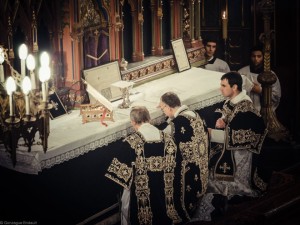 This week since I am informed the movie Black Mass will be shown in theatres across the nation I thought it appropriate to discuss some of the fictions in the book. First, keep in mind the authors were never involved in law enforcement. They spent their careers as reporters learning things second-hand.
It is difficult to understand how things operate when you are not part of it. For instance, I could talk to lots of people in the newspaper business but not being an insider there is much I would not know. I would have to rely on the words of others without any way to test their credibility.
A simple example is the authors write, "One factor plaguing earlier efforts against bookies and organized crime had been the fragmented jurisdiction of county district attorneys. It made it hard to chase bookies with phone taps across county lines."  In the notes and from the text it seems they got that information from Charlie Henderson or Tom Foley from the Massachusetts State Police.
Henderson would have known that it was false since he worked with me in doing wiretaps in Suffolk, Middlesex, Worcester, and well as my own county Norfolk. In fact, there was a home in Newton in Middlesex County that Henderson used to do one of my Norfolk wiretaps against a Newton bookie in the days when you had to set up an office near the target. Foley might be the source for the wrong information since he would not have known it that county lines were no bar to wiretap investigations.
The jurisdiction of a district attorney's office was not fragmented when it came to wiretaps. They were done pursuant to orders from superior court judges who had state-wide jurisdiction. The DAs could go anywhere they wanted in the state. That is a small example of the many mistakes that permeate the book when it comes to discussing law enforcement details.
A bigger fault with the authors is they pick and choose the pieces they want to believe of the talk, to use the patois of the street, of a bullshitter. During this man's trial one of the persons close to him testified it was impossible to have a two-minute conversation with him; he said look at the records the conversations usually ran over twenty minutes. The person he was talking about was known to be quite verbose and never let the facts get into the way of a good story.
We knew guys like that growing up. They liked to hear themselves talk and would go on and on. We knew their ability to create stories or tales. We'd listen in amazement when they'd tell us stories of happenings when we knew they were not there. They sometimes put themselves in the place of another person, start believing the story themselves, and then tell it to the other person who actually did what they were claiming they did.
The bullshitter behind Black Mass is FBI Agent John Connolly. He is the one who probably told the author's the story of how he recruited Whitey Bulger which as I will  explain in another post makes no sense. The author's accept it as gospel although other things that he told them that run up against their theme they refuse to accept and make a point to note that.
It is not that the authors did not know Connolly was a bullshitter. They write: "[The reporters] were not about to complain about Connolly's propensity for chatter." They tell about Connolly meeting one of them on the street, about whom they write "Crime was not Lehr's beat," and tell how Connolly told Lehr about an FBI investigation of the Mafia at Vanessa's. They noted that Lehr "was also taken aback by Connolly's loose manner."  Later they noted that they did a story based on what Connolly told them writing: "FBI officials and federal prosecutors, particularly Jeremiah T. O'Sullivan, of the Organized Crime Strike Force, were incensed. Their investigation . . . was still ongoing . . . ."
As I said they only wanted to believe so much of Connolly's blather as fit their preconceived notions. They write: "But as they so often did, Connolly's claims upon closer scrutiny proved to be overstated." Unfortunately, they did not give his claim of a nighttime meeting at Wollaston Beach the scrutiny it deserved. Had they, they would have seen it was just so much braggadocio with little connection to reality.
The biggest fault was the book for them was a get-back. When you go into a project with a set goal then anything you discover is used and twisted in a way to meet that goal. They wanted to smear Billy Bulger. Their book is based in part on help from one particular FBI Assistant in Charge Robert Fitzpatrick, who wrote after a courtesy meeting with Bulger that, "Billy couldn't have been warmer or more gregarious." Then he makes this incredible statement that walking back to his office after the meeting he thought, "Billy Bulger was a bully using power in place of his fists. And he wanted me to know I was alone, helpless against powerful forces I could neither control nor fully comprehend." Figure that out!
Fitzpatrick who is a source for the book seems to have had an inexplicable, inveterate hatred of Connolly and Bulger. It fit perfectly with the mindset of the authors.