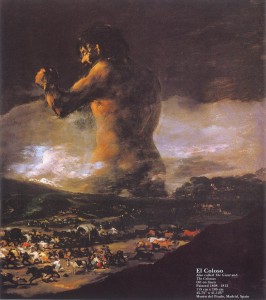 Bob wrote to me the other day a well thought out comment that brings up some issues for our consideration. I enjoy comments like his because it lets me pause and think through an issue in a more thorough manner.
He suggests Boston U. S. Attorney Carmen Ortiz had to go after Catherine Greig because some might wonder why she did not investigate how it was that Bulger could be on the lam for so long. He noted some suspect the FBI may have had a hand in that and she would have evidence of it either having seen some contacts or Whitey may have told her about them.
The suggestion Ortiz would be interested in learning from Greig if there was any FBI involvement in Whitey's ability to stay free for 16 years is not something I thought about. I'd say to it that the actions of the Boston U.S. attorney's office in the matter would make that an unlikely happening. After FBI Agent John Connolly was convicted we were told by the then Boston U.S. Attorney and the prosecutor of Connolly, John Durham, that more investigations would be done and his conviction was not the end of the matter. We would come to find out that they actually put the matter to bed at that time and nothing else was done. It was sufficient for the DOJ and FBI to use the "rouge agent" defense and pin the whole mess on John Connolly and walk away from the affair.
That would suggest to me a great unwillingness to do anything to investigate the FBI's involvement in Whitey's ability to maintain his years of freedom. There is also no sign that any FBI agents have been brought into a grand jury to investigate their actions during the time of Whitey's flight. If the DOJ was interested in the matter then John Connolly after his conviction should have been brought in along with Morris, Ring and others. None of that was done. At this point having Greig testify that any specific agent was involved would not advance any legitimate purpose. It would be met with a denial by the agent, any agent interested in helping Whitey would have long retired, and it would be far beyond any statute of limitations. I do not see that as a motive.
He then went on to wonder why Greig won't testify. He correctly notes she cannot harm Whitey no matter what she says since his situation will not get better or worse than it is now. He figured Whitey would tell her to go ahead and talk since she cannot harm him. I understand they can write to each other. Whitey and she would know there is nothing she can do to hurt him personally. If that were the only thing involved I suspect she would not be clamming up.
He says if she is not talking just to show her disdain for the prosecutors then she is really doing herself a disservice. She will end up spending many more years in jail just to make that statement and he suggests it is not worth it and would expect her family and friends to tell her that.
I agree with that. But I do keep in mind the old adage that "hell hath no fury like a woman scorned." There are some people who are so angry that any appeal to logic is useless. But that leaves out the idea that the prosecutors are looking to do more than just harass her. They want something from her.
Finally Bob notes that she may be protecting some others. If that is the case he says then the people she could implicate are willing to let her stay in jail to protect themselves. That's true. Human nature is such that few others will throw themselves in a fire to save someone else. No one will come forward to help Catherine if it means implicating himself.
My take on the matter is the federal prosecutors believe Greig has information on how contact was maintained with those back home while they were on their flight. It might have been over the telephone through friends or neighbors who were just doing favors; or it may have been someone from her or Whitey's family who made direct contact. The prosecutors may also seek to determine if she knows where any of Whitey's assets are hidden.
Greig's problem is she is being asked to betray those who may have rendered help some of whom may hold responsible positions or have lived upstanding  lives except for passing on a message. It is also that she opens herself up to perjury charges for anything she wrongly states that may have happened ten, fifteen or twenty years ago. Once she agrees to talk there is no end to the type of questions that she will be asked. Nor is there any way she will benefit from talking but can suffer great humiliation by having turned on those who helped her.
This happening is so unusual that Bob's questions show us only the surface of what is going on. Have you ever heard of a Mafia figure or major drug dealer being brought back in after a conviction and sentence to prison being forced to testify about his associates?  This is really something quite unusual which seems to be beyond the normal boundaries. It is a small peek into the enormous unrestrained power of a federal prosecutor to intimidate and harass people out of favor.