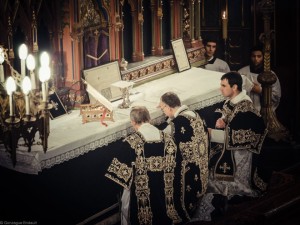 Anyone who read Black Mass remembers the alleged meeting at Wollaston Beach where Whitey comes out of the mist and enters the car where FBI Agent John Connolly is waiting. Connolly, the skilled FBI man is supposedly going to recruit Whitey to be an informant telling him the Mafia has people inside law enforcement so it would be in Whitey's best interest if he has someone like Connolly who can protect him. Connolly says he will do it as long as Whitey gives him information against the Mafia.
Now anyone with a smidgen of knowledge about the relationship between the Italian Mafia and the Irish, especially the Irish from South Boston, would understand that you don't go to an Irishman to get information on the Mafia. So right off the bat you have to understand that Black Mass's description of the meeting and the conversations between Whitey and Connolly is made up out of whole cloth.
Now to put it into context of the times before I go on you have to understand another thing. The FBI has had Steve Flemmi, who will become Whitey's partner, as an informant since the middle of the 1960s. He is being handled by FBI Agent Paul Rico. Sometime 1969 Flemmi flees from Boston after he learns he is going to be indicted in Middlesex County for attempting to murder a Boston attorney whose car he has placed a bomb under. When it explodes the attorney loses a leg and is severely hurt.  Flemmi did this as a favor for the Mafia. After he flees Flemmi is also indicted in Suffolk County for murder.
While he is on the lam he probably remains in contact with Agent Rico. Rico leaves the Boston office in 1970. His partner, Dennis Condon, takes on the responsibility of handling Flemmi. In 1974 Condon tells Flemmi to come back to Boston because he has arranged to clear up the charges against him. Flemmi returns and the cases are dismissed after a few months.
Now why do you think Condon is working to help Flemmi come back into the area and go back into business. If you guessed that he was doing it because he wanted to continue the FBI/informant relationship with him you would not be far from the truth; if you think he was doing it just because,  ah, well, I cannot even think of a reason why he would do it other than he wanted him to come back to assist the FBI as he had done before he went away. I suggest it is fair to say Flemmi continued to provide the FBI with information as he had been doing all along prior to his flight.
Condon had plans to retire and leave the FBI. One of the things he had to do was to turn over his informants to other agents. He passed Flemmi on to Connolly.  So at the time of the alleged meeting in 1975 at Wollaston we know Connolly was handling Flemmi. We also know that Flemmi being Italian was connected with the Mafia since he helped with the bombing of the lawyer that was done for the Mafia.  There was no need to bring on Whitey.
In the book Black Mass the authors having written that Whitey was brought in to get information from the Mafia had to account for Flemmi being an informant at the same time. Here's what they say: "Bulger blended in Flemmi, and a package deal was forged." That is a basic fallacy since Flemmi was already in; if anyone was to blended in it had to be Whitey. A big mystery is how did that really happen. Whitey said it never did since he never was an informant.
How did the authors get it so wrong? It is because their premise is incorrect from the beginning.