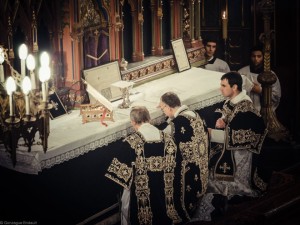 I pointed out that the authors of Black Mass started with a wrong premise. They did this because they are newspaper writers and are unable to separate the wheat from the chaff. They have no idea what is really going on but make things up to fill their gap in knowledge as they did in their attempt to suggest Whitey was recruited as an informant against the Mafia in 1975.
The suggest that one of the reasons Whitey decided to become one was that FBI agent Connolly "knew Bulger and the Winter Hill gang were facing a two-prong threat from a local Mafia . . . . " They say there was a dispute over the placing of vending machines; and, a story was going along that Gerry Angiulo local Mafia leader had cooperated with the Boston police to set up "a mob enforcer [who had] veered out of [Angiulo's] control" by planting guns in his car and having the cops find them and arrest him. The authors say, "no one knew for certain whether Angiulo in fact had the kind of access to manipulate an arrest like that." They go on to say "Whitey Bulger and Howie Winter's gang believed it." You have to wonder how the authors knew what those people believe when they had no contact with them.
Jumping from that, which for all we knew was a story they pulled out of the air, they say: "[Whitey] was clearly concerned about Angiulo setting him up." Then, as if they had a stenographer hidden in the back seat of the car at the imagined meeting they put Whitey's words in quotes: "What if three cops stop me at night and say there was a machine gun in my car, . . . Who is the judge gonna believe. Me or the three cops."
First of all, if they knew Whitey, he would never let himself be set up. He wasn't worried about that in the least since he took care his car was protected at all times. Ask any of the DEA or Quincy police who tried time and time again to bug it. Next, the authors fail to understand law enforcement. If three Boston police officers grabbed Whitey and said they found a machine gun in his car then there would be nothing the FBI or any other federal agency could do. It would have been sayonara Mr. White. Some things cannot be taken care off and that would have been one of them.
How do I know, think of Mark Rossetti who was also a top echelon informant. His FBI handler said his job was to keep him safe. He did that but when the State Police grabbed him dealing on a wiretap there was nothing he could do to help him. So the whole premise made up by the authors doesn't hold water except to those who have no idea how things work in law enforcement.
But the scenario of Whitey becoming an informant because of threats from Angiulo runs right up against the actualities of the time. In 1973 and thereafter Angiulo and Winter Hill were working hand-in-hand. John Martorano tells the story. He wrote: "It was the winter of 1973, and [Angiulo] invited his new associates, Howie Winter and Johnny Martorano, to the Dog House. Angiulo got to the point very quickly." A couple of pages later he tell us about it. He was worried about about Indian Al who was moving in on Angiulo's territory and had killed one of his bookies. ""He killed my guy," Angiulo explained to Howie and Johnny." Martorano continued that after checking it out they went back to Angiulo and agreed to do some hits for him. For a year or so Howie Winter, John Martorano, Whitey and others were doing the bidding of Angiulo in killing off his opposition.
The authors of Black Mass should have known that there was no threat to Whitey or his friends from Winter Hill. They were working together and amicably settling disputes. And, if you want to believe the gangsters from Winter Hill they would suggest that the local Mafia was afraid of them. If you look at it from Winter Hill's point of view, the Mafia might have had two or three local guys who were capable (able to murder people) while Winter Hill had a stable full of real crazy capable gunmen like Howie Winter, Joe McDonald, Jimmy Sims, John Martorano, Steve Flemmi and Jimmy "Whitey" Bulger along with Frankie Salemme, Jimmy Martorano, Pat Nee, and others who you would really not want to tangle with.
Of course the Mafia could always call upon outside help but it made no sense for them to get in a war since like in the 1960s it would be bloody and most would not survive. It was best they maintain an alliance and work together. Black Mass's suggestion that a threat from the Mafia existed is nonsense.