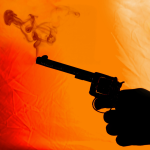 The Boston Herald over the last week or so has made much ado about the unsolved homicide cases in the City of Boston. A headline on July 28 read: "Boston lags behind U.S. in solving murders."
The first few lines read: "The Boston Police Department is carrying a grim ledger of 336 unsolved murder cases from the past 10 years — a period that saw the city consistently lagging behind the national average for cracking slay cases despite repeated changes in strategies and leadership, a Herald review found. The stunning total of unsolved cases encompasses 2004 to 2013, . . . killed 628 people across the dozen neighborhoods patrolled by Boston cops"  (my emphasis)
The article then went on to show the homicides occurred at a much greater rate in black neighborhoods: "Black men were slain at 10 times the rate of white men" and "More than two-thirds of the city's murders were committed in Roxbury, Mattapan and Dorchester" which are predominately black areas.
Then it put a little bit of a hit on the Boston Police: "Of the city's 628 victims, 410 were black males and 38 were white males. But police solved only 38 percent of the murders of black males compared to 79 percent for the slayings of white men." Overall, it noted that "police arrested, charged or formally identified suspects in 47 percent of the homicides."
As an aside a close friend of mine was a Boston police detective in homicide for many years. I'd talk to him off and on about his work. For him the race of the victim never made a difference, he was driven to solve all the case he had handed to him. I had that in mind reading the article and wondered if we were getting the straight scoop. For sure all the statistics may be right but are they telling the correct picture?
You've heard the old saw about comparing apples with apples. For instance in comparing unsolved murders rates you could on one hand compare Boston (646,000 population) to Memphis (653,000) or Baltimore (645,000). It would look pretty good if you looked at the list of the top ten cities in unsolved murders: St. Louis, Oakland, Memphis, Birmingham, Atlanta, Baltimore, Stockton, Cleveland and Buffalo. Boston's not among them.
On the other hand in Seattle,(652,000) 8 of 26 homicides committed in 2012 were unsolved by the end of that year giving it a rate at least in the low 30s or even less since it might have solved others after the end of the year.
Another way to look at things is to consider them from a state wide perspective. If you compared the unsolved homicide rates in Massachusetts (43.8%) with Idaho (3.9%) you'd worry that something was drastically wrong; if you compared it with Rhode Island (42%) you'd figure it was about right; if you compared it with Washington, D.C. (56.1%) or Illinois (55.4%) or even New York (44%) you wouldn't be too unhappy.
The last cited report on the states noted: "Despite dramatic improvements in DNA analysis and forensic science, police fail to make an arrest in more than one-third of all homicides. National clearance rates for murder and manslaughter have fallen from about 90 percent in the 1960s to below 65 percent in recent years."
Boston's unsolved murder rate is far from "stunning. Comparing Boston, a city with a black population of 24.4%, against the national average where 12.6% are black is an obvious skewing of the facts. It is totally misleading since compared to other cities similarly composed it is doing an all right job.
Putting it on the Boston Police and hinting that they are not doing their best because a black person was murdered rather than a white person is plainly wrong. It's like blaming teachers for the failure of students to perform when the poor kids are coming from homes that destroy any incentive to study or learn. Scapegoating those who work in the public sector is easy; what is hard is looking for the source of the problem and putting the blame where it rightfully belongs.
On Friday Mayor Martin Walsh met with a group of women who have had their close relatives and friends murdered. To his great credit, Walsh listened to them express their grief and offered what solace he could. He has come up with some ideas that he will work with the police department to implement. Probably the best being the institution of more surveillance cameras in the so-called "hot spots." Despite the expected outcry from some civil libertarians, such as the NAACP president who is reported to have made a statement I have a hard time following, "street cameras should only be utilized to solve violent crimes and not to harass residents," we have to keep in mind that the Tsarnaevs might still be walking the streets of Boston without them.
If you want the police to be most effective, give them the best tools to work with. If there is something rotten in Boston it's the fact so many blacks have been murdered. That fault lies far beyond the ability of the Boston Police to stop.