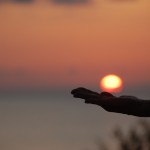 The Merriam-Webster unabridged dictionary defines the word as:  " a blustering fellow more insolent than courageous : one given to hectoring, browbeating, and threatening; especially : one habitually threatening, harsh, or cruel to others weaker or smaller than himself."
That, of course, is a definition of the word bully.
When I was a young kid I remember that there was only one older boy in our neighborhood Old Harbor Village who I and my friends feared.  His name was Whitey.  Whitey Bulger also lived in Old Harbor.  I remember fleeing for the safety of my home when I heard he was coming down the street.
I recall walking up to Old Colony Avenue.  I heard a kid had been struck by a car.  When I got there the scene had been mostly cleared, little remained of the accident except some blood and white markings on the roadway.  In my child's mind I remember thinking and hoping that it was Whitey.
To me looking back, Whitey fit the classic definition of a bully.
Then you have the John Connolly versions of Whitey.  It goes something like the story in Black Mass.  John was losing a fight with an older kid who he had slammed in the face with a ball when Whitey came to his rescue.  Or, it was a hot day and Whitey bought him an ice cream cone because their parents came from Ireland (as did a thousand other kids in the project).
John's version is pretty much nonsense.  Whitey at 18 or 19 wasn't hanging around watching eight year old kids play ball or buying them ice cream.  As I noted before, I'd be shocked if Whitey even knew John back in the project.
John's version also incorporates the Southie lore about Whitey – he kept Southie free of drugs,  he was always Robin Hood-like helping those down on their luck, Sir Walter Raleigh-like helping old ladies across the street and generally the protector of all things Southie.
Southie, as is well known, had an us against them attitude born of its Irish heritage.  It's told in the songs known to every Southie kid: stick to your own  – "if you're Irish come into the parlor";  protect your own: ­– "they'll never forsake you";  be leery of others – "the strangers came and tried to teach us their way, the scorned us just for being who we are."
Truth be told although Southie claims him there is much in Whitey that is alien to it.  No one mentions that he played sports which consumes the waking moment of almost every boy from Southie that I knew.  He was a juvenile delinquent in Old Harbor which at his time boasted of the lowest juvenile delinquency in the city.   He never seems to have any mano-a-mano encounters for every story of his prowess has him being armed with a steel bar or a gun and surrounded by helpers.
These un-Southie-like aspects about Whitey can be explained because he didn't come to Southie until he was about nine years old.  Prior to that he lived in Everett and Dorchester.  In those important years he learned a different way.
Whitey's life stripped of the myth seems like that of a bully.  How then did he make himself to be larger than life. Whitey epitomized: "the enemy (local gangster Whitey) of my enemy (the rest of the world) is my friend."   Southie may have been the only place in America where a bully like Whitey could thrive, be admired and then empowered.