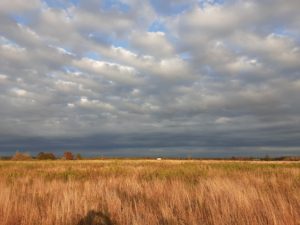 The deal is done. We have red states which are those states that voted for Donald Trump and blue states that voted for Joseph Biden. I was curious. People often say the Trump appeals to the most uneducated voters. What they love about him is his attacks on folks with professional degrees like scientists or others with advanced education. We all recall how he told us because he had an uncle who taught at M.I.T. how he amazed the folks at CDC how much he knew about medicine and viruses. In other words, you don't have to be educated to know all that stuff. In fact, he told us he does not read or something to that effect. Again sending messages to his followers he is one of them and that reading is something those other do.
I wondered if there was any correlation between educational achievement and the states who voted for Trump. I did read some statistic that examined the counties in the United States which concluded those who voted for Biden contributed to over 70% of our nation's Gross Domestic Product (GDP) while those counties who voted for Trump less than 30%. That is quite a remarkable statistic.
I don't want to go through all fifty of the states with respect to educational level but just through the top ten and the bottom ten which should give us a good idea of who supported Trump and who supported Biden.
The lowest ten states starting from the worst on upward though the 41st worse according to this chart are: Mississippi, West Virginia, Louisiana, Arkansas, Alabama, Kentucky, South Carolina, Nevada, New Mexico and Tennessee.  It turns out the eight of the ten worse states voted for Trump. Nevada and New Mexico with a high percentage of their population being Hispanic did not.
The best states for education ranking them from one down through ten are: Massachusetts, Maryland, Colorado, Vermont, Connecticut, Virginia, Washington, New Hampshire, New Jersey, and Minnesota. These are all blue states. They all voted for Biden.
I suggest it is fair to conclude that the least educated went for Trump and the most educated went against Trump or for Biden. Which brings me to ask who would you like to follow those with education or those without? How is it that Trump did not win one of the most educated states?
Which made me understand Trump's attacks on the media as "enemy of the people" and the scientific community were similar to attacks by others in the past. It was Mao' Cultural Revolution which was an attack on the intellectuals and teachers. It was the Khmer Rouge under Pol Pot that "executed thousands of people it had deemed as enemies of the state. Those seen as intellectuals, or potential leaders of a revolutionary movement, were also executed. . . . As part of this effort, hundreds of thousands of the educated, middle-class Cambodians were tortured and executed in special centers established in the cities."
Then there is the "Bolshevik policy toward its detractors, and particularly toward articulate, intellectual criticism, hardened considerably. Suppression of newspapers, initially described as a temporary measure, became a permanent policy. Lenin considered the Constitutional Democrats (Kadets) the center of a conspiracy against Bolshevik rule. In 1919, he began mass arrests of professors and scientists who had been Kadets, and deported Kadets, Socialist Revolutionaries, Mensheviks, and Nationalists."
The master of all of this were the Nazis with their "hostility towards, or mistrust of, intellectuals and intellectual pursuits . . . Attacks merits of science, education, literature." The consequences being "individual thought is compromised, and the preservation of truth is minimal." Along with that comes: "Emergence of Pseudoscience (i.e. Eugenics) & Rewriting of History & Destruction of Literature."
Those least educated are not aware how history teaches us of the damages that may occur when educated people and the media are attacked. Was Trump another Mao, Lenin, Pol Pot or Hitler? We will never know. He certainly was acting as if he was reading from their play books. Fortunately, we do not have to worry about him now. But, we do have to worry about our democracy that such alien ideas to what we believe America stands for could gain such a hold.