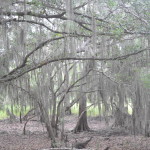 When Carney and Brennan (C&B) asked Whitey about Connolly's statement that he and O'Sullivan had met, Whitey didn't have to think hard about the meeting. It's not everyday that a rising gangster gets to meet the head of the Federal Organized Crime Strike Force in a secret meeting place and then deal with him by himself whereby he enters into a deal that gives him the right to murder people. Never mind that it didn't happen every day, it's really not once in a year occasion. Even that isn't true, this might have been the only time in the history of American jurisprudence that it happened.
It's no wonder Whitey remembered it. What was surprising is he hadn't mentioned it before. Even more surprising was when he was indicted in 1995 he ran away. C&B said the agreement lasted at least until 1989 when Jeremiah O'Sullivan left the Department of Justice and all the charges against Whitey occurred before that time. Here it was a mere five or so years later when O'Sullivan was still held in high esteem having a prominent position in a big Boston law firm. If he had this iron clad agreement with O'Sullivan why didn't he run in town rather than out of town and say, "Jerry! I've been indicted! What about our agreement?"
I suppose one could argue it'd take time for O'Sullivan to straighten things out so perhaps it was best to get out of town for a while. I wonder if Whitey kept a log of all the calls he made reminding O'Sullivan of the agreement or copies of the letters he wrote to him asking him "what's up, we had an agreement I could murder people. Have you got rid of them indictments yet?"
We know Whitey did call corrupt FBI agent John Morris who planted a bomb on the gas tank of Eddie Miani. After being caught in lots of lies to FBI agents and leaking secret FBI information to the Boston Globe, Morris was transferred out of Boston and then was promoted to an assistant special agent in charge out in California. He then went back in an even higher position to Quantico, Virginia, my old base, teaching (knowing the FBI it was probably ethics) when Whitey using the clever pseudonym "Mr. White" called him and told him to straighten the mess out saying, "If I go to jail you'll go with me." Why would he think he was going to jail if O'Sullivan said he could do whatever he wanted?
I don't know if C&B asked him any of these questions or if they asked for copies of the correspondence he had with O'Sullivan. Now I suppose I will never know what really happened because Judge Casper at the insistence of the prosecutors said he can't tell us. That's enough to drive one to drink. Here it is a historical happening, only once in recorded history has such an event occurred, and we're being told we can't be privy to it.
All of the above would have been available to the prosecutors to use to make Whitey look like an evil criminal. It would have been easy to do this. But the prosecutors left it on the table. Whitey could have been destroyed by asking him whether he would have murdered someone had he not believed he had immunity or at what time during a murder did he realize he could commit the act with impunity?
How hard would it have been to establish what type of person O'Sullivan was? Why didn't the prosecutors come to his defense and show the extent of his work in going after organized crime and show some of the cases that he had prosecuted. Why didn't they line up other prosecutors who knew O'Sullivan and ask them if they ever went off by themselves to meet with a top hoodlum; or do they think a person with O'Sullivan's background and skill would have put himself into that position; and have they ever given anyone open ended immunity (or agreements not to prosecute) from past and future crimes.
Why didn't they show that O'Sullivan hardly knew Connolly since Connolly dealt with informants and O'Sullivan dealt mainly with case agents? I haven't seen O'Sullivan's diaries but I'd be willing to bet there are few entries in there talking about meetings with Connolly.
Aside from that we have O'Sullivan's testimony to the Congressional committee. He testified he did not know Whitey was an informant until 1979 when Connolly and Morris asked him to give him a pass on the Race Fixing case. O'Sullivan testified he was surprised to learn Whitey and Flemmi were informants.
Even more basic, why would O'Sullivan meet with Whitey. Did he have some type fetish that made him want to meet gangsters? If so, how come others aren't coming in to tell about secret meetings. If not, what on earth could he gain from such a meeting? Why would he have Connolly there as a witness to the meeting but not to the agreement? He testified he didn't trust Connolly and tried to get him kicked out of a coordination job.
The whole idea Whitey would come in and tell this outlandish story was a gift wrapped home run for the prosecution team which managed to turn it into a strike out. Right now the case is the prosecutors to lose, if they do it'll be simply because they have failed to look at the big picture which C&B are well aware of and are defending from that point of view.