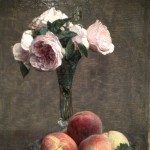 I'll tell you I'm jumping for joy at the idea of Whitey taking the stand. I've been doing everything possible in my power to figure out how Whitey could say that he was not an informant but had a deal with O'Sullivan that allowed him to commit all these crimes. The best I could come up with was Whitey knew Flemmi was an informant but in order to keep him quiet O'Sullivan let him commit crimes short of murder. But that went by the roadside today when Carney suggested to Weeks that Whitey was upset when he heard that Flemmi dropped a name to Connolly. Whitey told Weeks that at times Flemmi acted like Richie Ferrara who was a known informant which he didn't like.
So just to learn that, to learn why Whitey says O'Sullivan told him he could commit any crimes he wanted and would not be prosecuted makes all this worth while. I just have to know because I can't figure it out. It's like watching a magician saw someone in half, it intrigues me. This mystery which I thought I'd never know about I will now discover. I'm delighted.
Not only that, to see Whitey on the stand testing his wits and guile against Wyshak, when he's fighting for his life, literally, using all his vaunted intellect against the formidable Wyshak should be a magnificent encounter. I'm confident we will have the chance to see this which means the trial goes into September.
Now I have to look at the trial differently. I figured Whitey would want to stay off the stand and let Carney put in his case for him. Carney had done a good job at that. He had clearly shown at least to convince me that Whitey was not an informant. When I say Carney I'm also included Hank Brennan (sorry Hank but J.W. was up today so he's on my mind).
If I had any doubts about it he had Weeks testify today that between 1977 and 1995 he did not have the slightest indication that Whitey was an informant. Weeks denied that Whitey taught him "you don't rat on your friends, you don't rat on your enemies, you take it to the street to work it out." He said that was the culture of South Boston. It was something he and Whitey lived by growing up in South Boston. He agreed that Jim (Whitey) said the worst thing one could be was a rat and he hated them and they killed people for being informants. He said he had no idea Jim was an informant until Flemmi said it in court.
However, as I've said before if Jim is not an informant so what. How does it bear on the question of his guilt of innocence. I suggest the answer to this is that it shows the FBI files are totally unreliable and its agents, at least one or two, are corrupt. And that is another thing that Carney got from Weeks today is that there were several, six I believe Weeks said, FBI agents that had been corrupted by Whitey. And for all you reading the Naimovich series, one was Pipe, the nickname for Jim Ring.
Another thing Carney spent time on was showing how Whitey was constantly looking to find out what was going on out in the street. He's spend lots of time talking to people and finding out who was doing what. Weeks pointed out it was necessary to do that just to survive out there. He relied on information from law enforcement which he paid for getting it from the FBI and Dick Schneiderhan of the state police. He'd pay Boston cops but that was mainly so they'd let some things go by. Generally Whitey was constantly talking to any source "that could help him in his business which was organized crime."  This helps fends off the idea that Whitey was getting information from Connolly which he used to then make a hit on Halloran. Carney will argue every gangster did this and it was well-known among the criminals that Halloran was cooperating.
Most importantly Carney showed that Weeks was a liar. He's lie to benefit himself. Not only was he an admitted liar who ran around on his wife and lies to his girlfriend, it's impossible to tell when he is lying. He'll say anything to gain the moment. A totally untrustworthy thug and witting participant in all the activities Whitey was involved in. He turned on his mentor after he listened to Flemmi, who he was trying to help until Flemmi sent him a letter saying he was on his own, who told him that Whitey his big brother was an informant.
In sum, Carney never laid a glove on Weeks but he got from him all that he could have hoped for namely Whitey was a highly skilled and disciplined criminal who followed rules, was constantly on the alert for danger, and that he hated informant. He got Weeks to agree he lasted two weeks before trying to get a deal for himself and that he would lie to benefit himself and there was no way to tell if he was lying or not. Most importantly he showed that he was hot head still interested in beating up people and settling disputes with his fist. Not the type of guy you want to put much faith in. Yes, he's smart and has a good memory, but that just helps him keep a check on his lies.
I'd say the prosecutors won a Pyrrhic victory today which may have laid the ground work for a major defeat. Time will tell.