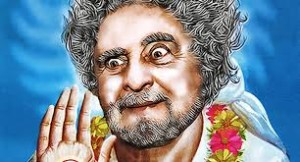 Here is  Donald Trump' speech if you have the time to read it. It is the one he gave along with the one that was leaked to the press before he made it.
He started by saying: "We will be a country of generosity and warmth. But we will also be a country of law and order." He added: "I have a message for all of you: the crime and violence that today afflicts our nation will soon — and I mean very soon — come to an end." He did not tell how that would happen.
He then put out a number of problems he believed America is facing both at home and abroad saying: "Tonight, I will share with you my plan of action for America." He had would never tell us of his plan.
I thought finally we will hear some substance and not a litany of complaints.
He went on: "our plan will put America First." Great, I thought, let's hear it.
He went on: "My plan will begin with safety at home . . . On the economy, I will outline reforms."