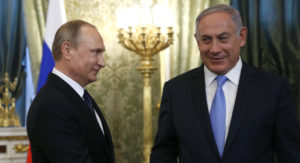 I suggest that you can take judicial notice that never in our history has a president-elect caused such turmoil during his transition from election to being sworn into office.  Judicial notice means that the truth of that fact is so notorious or well-known, or so authoritatively attested, that it cannot reasonably be doubted. Is there anyone out there of reasonable intelligence who has been awake during that time who could possibly disagree with that statement?
What then do you make of it? Is it a good thing that so many unsettling things have occurred even before the man is sworn in? Are you comforted knowing that so much has been thrown into doubt since he was elected that the world as you thought you knew it before his election is not that of the world today and he has yet to be sworn in?
You can take judicial notice that for over 70 years not one country in Europe allied with America has invaded another. You can take judicial notice that only Russia has seized land from other countries in Europe and kept those lands. In other words only Russia has flaunted the peace in Europe through the use of force. You also must recognize Russia is run by one party under the control of Putin and is not a democracy.