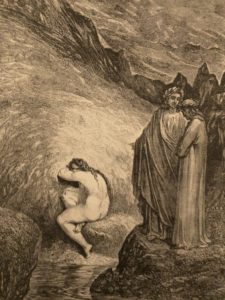 I guess what made me think of this is when I read a comment by Hutch. He punctured the balloon of the anti-abortionists who decry the taking of human lives without justification but do nothing about it other than lament, or perhaps write books.
Hutch wrote:  "If there is all this murder going on why don't [you] stop it with force?  Isn't it your duty to prevent this slaughter?"
This gets to the nub of the matter. If those who consider abortion murder or the killing of innocent lives then why don't they take up arms against those who perform them to save lives? Doesn't the law permit one to act to save the life of another from an aggressor?
I suppose if some folk opened a home where they lured in young children and planned on a special day, like  the Ides of June, to execute those kids you'd be in there in a flash. Or suppose they just executed them everyday if a mother brought in her kid who she no longer wanted. Would there not be an overwhelming urge to save these kids by going into this home to prevent the folks in there from taking innocent lives?