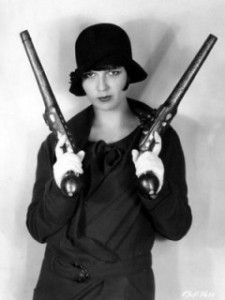 April is here and it begins with April Fools Day. Thinking of that I suggest the month of April is an appropriate time for the Catherine Greig case to be brought back into court so that she can have additional years imposed upon her by vindictive Boston federal prosecutors and a federal court system composed of former federal prosecutors who have become judges yet somehow seem to forget that they no longer are part of the prosecution team. It is difficult thinking of the federal courthouse occupying prime real estate on the Boston waterfront and housing all those people on the government payrolls without wondering whether in some way it reflects the idea of one big April 1 joke.
I got thinking of this when I read about Captain Daniel Dusek of the U.S. Navy who was "sentenced to almost four years in prison for selling military secrets to an Asian defense contractor in exchange for prostitution, luxury hotel stays and other favors." Some of the secrets were ship movements. He was also ordered to pay a $70,000 dollar fine.
Judge Janis Sammartino in giving him a sentence "slightly stiffer" than what the prosecutors sought (they wanted Greig to do 10 years) said to him: "It's truly unimaginable to the court that someone in your position in the United States Navy would sell out" things that "potentially jeopardized national security."  The guy he sold the secrets to was Leonard Glenn Francis known as "Fat Leonard" who was called "a great friend of the navy."  He was a great friend because he had assembled a group called the "Thai SEAL Team." They would show up to greet the American sailors as they arrived in Asian ports. The Thai Seals were prostitutes and strippers.
The scandal involving Captain Dusek seems to be one of those things like what happened in the Boston FBI office where everyone knew what was going on and were willing to participate in the game. What's with these federal employees?  Too much time on their hands sort of like those at the Boston Waterfront Court.
Almost four years for giving away national secrets in exchange for doing some time with young ladies of the night. Speaks highly of the Navy especially when so many including the Chief of Naval Operations were involved. Dusek was called by the people he dealt with their "Golden Asset."
It should be noted that when confronted Dusek was not forthright with investigators. I guess that is why I thought of Catherine Greig – that was part of her punishment that she was not forthright with the federal in-take people. I didn't see that Dusek got additional time for that. That Greig did it was made to look like she robbed Fort Knox.
Now without beating a dead horse, Catherine Greig got eight years for being Whitey Bulger's female companion on his flight from justice. That's right. She was his girlfriend. She got slammed so she is angry and refuses to cooperate with the prosecutors. They have decided to ask that she even get more time. A judge is considering this request even though Greig is already serving more time than anyone else in the nation for the crime she committed; you'd have to search high and wide to see another woman who lived with a fugitive come within years of her sentence. Greig at the time of her sentence had a clean record so we weren't dealing with a Ma Barker although in Boston where the media sets the level of the crime you'd think she she was Bonny Parker totting a machine gun.
Juxtaposing Greig's crime – abetting Whitey's flight with the crime of Dusek – endangering national security, I would have to say one pales in significance to the other. Is it more important to the nation that we be safe than that Whitey be captured? (It is not alleged he committed a violent crime when with Greig.) How then is it that Dusek gets less than four years for the greater crime while Greig gets eight plus years for being Whitey's girlfriend. No matter how you shake the facts or talk legalese that is all that she was and she became it without any idea of his involvement in murders.
You must pay attention this month to see if the jokers continue to treat Greig worse than Mafia murderers. Keep in mind that if she gets anywhere near four additional years she will have served more time than Murderman Martorano who murdered more than twenty people. She has already done more hard time than Martorano who spent most of his prison in an open campus in Florida. Mark your calendars for April 28.
Send in the clowns.