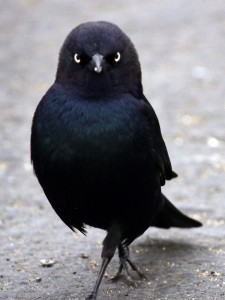 Charles Krauthammer on Donald Trump:
"We are entering a period of unprecedented threat to the international order that has prevailed under American leadership since 1945. After eight years of President Obama's retreat, the three major revisionist powers — Russia, China and Iran — see their chance to achieve regional dominance and diminish, if not expel, U.S. influence.
At a time of such tectonic instability, even the most experienced head of state requires wisdom and delicacy to maintain equilibrium. Trump has neither. His joining of supreme ignorance to supreme arrogance, combined with a pathological sensitivity to any perceived slight, is a standing invitation to calamitous miscalculation.
Two generations of Americans have grown up feeling that international stability is as natural as the air we breathe. It's not. It depends on continual, calibrated tending. It depends on the delicate balancing of alliances and the careful signaling of enemies. It depends on avoiding self-inflicted trade wars and on recognizing the value of allies like Germany, Japan and South Korea as cornerstones of our own security rather than satrapies who are here to dispatch tribute to their imperial master in Washington.
It took seven decades to build this open, free international order. It could be brought down in a single presidential term. That would be a high price to pay for the catharsis of kicking over a table."
Norwood Born a long time reader of this blog asked me to compare today with the late 1960s and early 1970s. I told him what is happening today pales in comparison to all that was happening back in those days when America was really in turmoil as we adjusted to pressure from African-Americans demanding to be treated as equal Americans, women seeking an equal share of the pie, anti-war groups asking for a halt in the Vietnam war, the spring shooting at Kent State, and so on.
There is one thing though that never happened before in America which is two such unpopular candidates vying for the presidency. One of them will win. Each one brings with him or her a great dread. I cannot come close to Krauthammer in expressing the danger that Trump brings to the presidency. He is the ultimate con man egotist who is really dumb when it comes to foreign relations. He knows how to make money and build buildings but nothing much beyond that.
Hillary may be a crook and her husband a brigand. She may corrupt many of the institutions in the U.S. and appoint judges who wipe out not the Second but the First Amendment – hate speech will no longer be free and what determines hate will be the government; separation of church and state will be expanded to separation of church goers from government jobs; and other mischievous things will be done. But we can recover from all of those.
We cannot recover from not protecting our allies or being a strong force for liberty. We cannot recover by withdrawing from our alliances and having our allies question our commitment to them. The American Way since WWII has been to keep other nations free; to withdraw from the world and lose allies endangers us greatly. It has been our unwavering commitment to our friends freedom that has been our trademark.
Trump does not understand that. He is a real and present danger to our standing in the world; he more than any candidate is apt to get us into nasty wars with little support from others.
Considering it all it is best if Hillary wins. We lose too much with Trump.