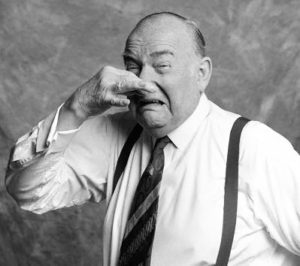 Is it worth being a so-called world champion if to gain that honor you cheat? The answer that comes from Boston is "of course."
Cheating by Bill Belichick and the Patriots is an old story. They were exposed on Sep 13, 2007, ESPN news service wrote: "
"New England Patriots coach Bill Belichick was fined the NFL maximum of $500,000 Thursday and the Patriots were ordered to pay $250,000 for spying on an opponent's defensive signals. Commissioner Roger Goodell also ordered the team to give up its first-round draft choice next year if it reaches the playoffs this season, or its second- and third-round picks if it misses the postseason."
The article went on to note that this fine represented about 14% of Belichick's salary stating: "This episode represents a calculated and deliberate attempt to avoid long-standing rules designed to encourage fair play and promote honest competition on the playing field."
Belichick apologized and called it "a mistake" adding "We have never used sideline video to obtain a competitive advantage while the game was in progress."  He didn't mention how it was used in preparing for the game.
What we know is Belichick has cheated. How many times is not known because like drunk drivers the number of times they drive drunk can only be calculated by the number of times they are caught. We do know that most drunk drivers are not caught the first and only time they drive drunk. Do we assume this was not Belichick's only time?
Aside from the small hit in his pocket-book Belichick went unpunished. He kept his job. He went on to win some Super Bowls after that but did he do it fairly will always be questioned.
Then we have the present scandal with the Boston Red Sox. It seemed its coach in 2018 did a remarkable job coaching the team. Very remarkable. No one seemed to raise an eyebrow at his remarkable success. No suspicion seemed to fall on this team's 2018 performance even after headlines like this: "A Look At Some Ridiculous Stats By 2018 Red Sox." 
Did anyone wonder at this? "It's important to take a timeout and appreciate such a dominating regular season" Red Sox Manager Alex Cora said last week "when they set a new team record for wins in a season"
It just so happened that in 2017, the year before, Manager Cora was a coach on the Houston Astro's who won the World Series. According to a Major League Baseball report he was up to his ears in developing a scheme for stealing the signs from the opposing catcher to his pitcher and relaying them to the Astro's batter alerting him to the type of pitch to expect. If a player knows a fast ball is coming he has a much better chance of getting a hit than he would if he didn't have that information.
Manager Cora's scheme resulted in the general manager and manager of the Astros being fired. It struck at the heart of baseball being a game on the level. The scheme carried Manager Cora to the Red Sox.  Is there any reason to think he left the scheme behind him in Houston?
Circumstantial evidence suggests he didn't. As the article notes: "The Red Sox record 108 games . . . are just the 12th team since 1900 [118 years} to win as many as games. They are one of just seven AL teams to ever tally that many wins."  The article tells of other amazing feats by the players on the team leading one to wonder why no one questioned how this bunch of everyday players seemed to all become phenomenons.  They would go 11 – 3 in the playoffs winning the World Series.
2018 Betts batting average .346, 2019 .295; 2018 Martinez batting average .330 2019 .304.
Actually, the Red Sox had cheated before but weren't punished for the cheating.  If we follow the evidence and the logic then perhaps we can say the 2018 Red Sox World Series win was a wee bit tainted as was the 2017 Astros win. Shouldn't there be a take away from this, you know, the title of World Champ be taken away and given to the other team.
Manager Cora got fired; Belichick didn't. Both cheated and did so for the purpose of winning unfairly. Why did Belichick get a pass and Cora get a boot? That's a mystery.
What's in the Boston air that makes it a cheat city? Are the fans to blame? Are the rich owners to blame? Or, perhaps Whitey Bulger? If not him then surely Cardinal Law.