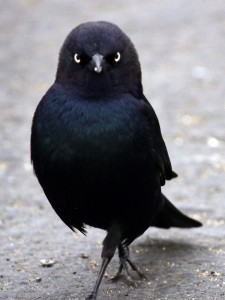 Trump preached hate and brought to himself the haters. Through them and with them he eliminated his competition of fellow mediocrities in the Republican primaries. He would carry them with him throughout the election. In their hearts they believed they knew where he stood which was shoulder to shoulder with them in their inchoate grievances against those unlike them. He and they moved the country further to the right with the endorsement of such newspapers as the Crusader, a publication of the Ku Klux Klan. On Wednesday the bigot eyes were smiling.
A highly compromised Hillary brought with her the advocates of change: the biggest was the presidency was to be occupied by a female, any female. We were to overlook the much tarnished First Gentleman who would probably ensured the White House was occupied by other females aside from the female president. Unpopular Hillary forced on the people by insiders sought to move more closely to the path of debunked socialism laid out by her challenger Bernie Sanders who offered to spread free goodies like Johnny Appleseed did seeds. She moved the country further to the left securing the endorsement of every left fringe group and the ultimately that of the bewildered Bernie himself. Among those she invited to her election party were representatives of Black Lives Matter.
It boiled down to those two choices: a hater from the right; a hater from the left ("basket of deplorables"). The great middle had no candidate. The choice was to go to the far left or the far right neither being an area of comfort.
What was left was to vote for a candidate based on who was least distasteful. In effect Trump was elected because he was the one least revolting to those holding middle of the road attitudes. Although even that is in question, neither candidate was supported by a majority of the voters and the loser received more votes than the winner. Many Democrats stayed home.
As the number of eligible voters increased drastically, the number of voters in the presidential election decreased. In 2008 there were 131 million; in 2012 there were 126 million; and there were 124 million now. Now hold your noses. In 2008 there were 146.3 million registered voters; now there are 200 million. Hillary and Trump received a third of their vote; a third stayed home.
Perhaps those in the middle deserve that fate. They have gone along like the Pied Piper's lemmings with the idea you had to vote for one of the major party candidates. Does it make sense that if your vote is to have any meaning you must vote for someone or something you dislike?
Many who have talked about Trump being victorious have talked about having hope that he will be other than he is. One astute supporter of him hopes his thin gets thicker, his ego deflated, his bitterness and vindictiveness vanish, his ears be opened, his temper calmed, and his tongue controlled among other things. That's a large basket of hopes; that's a president-elect of many failings.
Many who did not vote for him have seen their hope for being other than they are smashed. Blacks see that it was a victory for a white voters — 72% of non college educated white men voted for Trump. Latinos and Muslims see a man who has shown through his words a great animus toward them. They can only believe their future is bleak.
The person elected received only one third of the votes from registered voters and probably only one quarter from those eligible to vote. The tragedy is there was no middle ground where people could go to vote. What is in store for our nation? A few more inches in either direction then we can kiss our democracy goodbye.  We do need a third party.