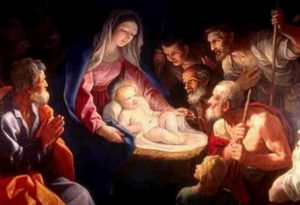 Merry Christmas. Happy Holidays, Greetings of the Season.
I don't suppose there is a greater time of year for children than those who celebrate Christmas and believe in Santa Claus
Looking back it was a magical time for me. When we lived in a two bedroom townhouse in Old Harbor Village, a family that would eventually reach eight persons, we never put up a Christmas tree before Christmas.
After the children went off to bed, my mother and father would drag in the tree that they had hidden outside and set it up, put all the lights and decorations on it, and place the presents under the tree. It was magical coming down into the living room in the morning when it was still dark outside seeing the amazing transformation. A bare room was turned into a room of wonder and delight with the colorful lights and bulbs on the tree and the gaily wrapped presents under the tree.
My youth was a happy and peaceful existence. It did have its childhood sicknesses and traumas like every childhood. But I always managed to sleep soundly after being put to bed except for one night. I could not sleep Christmas Eve no matter how hard I tried. The night was the longest one of the year filled with anticipation and lying awake wondering if Santa had come yet.
Our living room was one of two rooms on the first floor the other being the kitchen. It was small. Almost half of it was taken up by a grand piano. I am unable to figure how the tree fit in there. I have no idea how my parents were able to pull this off with six kids. I assume they enjoyed a few drinks going through all the rigmarole involved in doing this celebrating that their children were safely tucked in bed and the presents properly place out.
How I arrive at that conclusion was looking back on one Christmas morning when I went down stairs and the gift I had yearned for: a basketball, sat under the tree. I was so delighted I wanted to share my good luck with my dad. He had not come down yet so I rushed upstairs to show him. He was trying to catch a few more winks. As he tried to sleep I stood beside him bouncing the ball over and over again. He didn't seem as pleased as I had expected him to be putting the pillow over his head. Looking back years later because his reaction which was so unusual stuck in my head I tend to think he had a little bit of a headache. Imagine being in that condition and having a basketball bouncing over and over again next to your head. It must have been sheer torture.
Another Christmas I remember was when I did not get the present I asked for. I came down hoping to see a puppy under the tree and was crushed and disconsolate when it wasn't there. My dad was so great that seeing my state somehow he was able to go out and find a boxer puppy to bring back to me. That's all  my parents needed to add to the family was a little puppy although we did have one earlier, a Boston terrier named Sparkie.
As parents we always enjoyed sitting around having a glass of eggnog or wine wrapping presents as the kids slept soundly. We'd stay up late doing it always realizing that we would pay for it in the morning when the kids rose at the earliest possible moment. Many good memories there but the most poignant was when my son wanted a Swiss Army knife. I forewarned him to be careful with it for it was very sharp and if he didn't handle if properly he could not keep it. The morning went by and I saw him sitting at the counter in the kitchen with tears in his eyes. Yes, he had cut his finger with it and dreaded having to tell me.
When the kids leave the nest Christmas takes on a different hue. It is true as one notable philosopher said, "Christmas is for kids."
May we all be kids on this date.