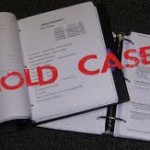 Yesterday a Boston police sergeant detective testified whose name is William Dugan Doogan.  He is in charge of the Boston Police Department cold case department or unit. He defined a cold case as a murder that has remained unsolved for more than ten years. The files on the cases are stored in the Boston Police Archives over in Hyde Park. The purpose of his testimony is to show photographs of the scene and the deceased which have been kept in the archives since the incidents which we are concerned about in this case happened.
He answered questions by Zachary Hafer to the effect: "Is this picture of the phone booth with all the bullets holes in it and a picture of a person in that booth riddled with bullets that was taken from the files in the archives concerning the murder of Eddie Connors?"
Eddie owned the Bulldog Tavern in Savin Hill up at the T station. He had such underworld luminaries hanging around up there as Billy Kelly. Who is Billy Kelly? I'd say ask the retired Boston detective Billy Stewart but he's dead now so I'll have to answer. He's just one of the many nice guys Eddie hung around with. Billy's sitting in death row in Florida. Has been there for many years like since 1984. I guess it's that Southern sun that makes things go very slowly down there like John Connolly's appeal. Billy was thought to be involved in the George Hamilton murder up here but that's another story. You'll have to ask John Kivlan about that case – he prosecuted some of the clean fingernail types who were interested in having Hamilton leave their partnership and were thought to be behind hiring the hit man in Norfolk County who shot Hamilton when he answered the ring of his door bell.
I've digressed as I sometimes do since one thing in this case conjures up thoughts of other. Back to the story. At the end of Sergeant Doogan's testimony putting in the pictures, the team of Carney and Brennan (C&B) announced they had no questions. Court adjourned for the day about a half hour earIy. I figured that was going to happen so I had left for the day as soon as Doogan began testifying. I took a chance there would be no follow-up on Doogan's questions because I had the gut feeling the dog lost its fight.  That's not the way the day should have ended though. That's why I'm sensing the white towel has been chucked into the ring.
People who comment here tell me I'm wrong. C & B have some grand strategy that they are following. That could be so but I don't see it yet. I may have a better understanding of it after the next two days.  I'll talk more about it on Saturday in my Whitey's Weekly Wrap after I digest things.
Right now I'm suggesting that Doogan should not have been allowed to stroll out of the court without having been asked a few questions to keep the jury into the idea of the case which is things aren't what they appear to be and there's a lot more going on with the government that is being kept from you.  At least that's what I think the case is about if you're hoping to make the jury come back with a verdict based not so much on the evidence but on its revulsion to the government.
During Martorano's cross-examination Whitey's lawyer Hank Brennan did a good job showing that although Marorano told the federals about his brother James, Howie Winter, and Pat Nee being involved in murders, he has never been called in to court to testify about these murders. Martorano agreed. On re-direct examination Wyshak came back and said (leading all the way) you testified in front of a grand jury about your brother James, Howie Winter and Pat Nee, didn't you. Martorano agreed. So it looked like Brennan was trying to mislead the jury when he said Martorano was never called in to testify.
However it is Wyshak who is doing the misleading because he, and Martorano, knew that his testimony was before a federal grand jury which cannot return an indictment on a murder charge unless it is part of a RICO case and any RICO charge against Jimmy Martorano, Pat Nee or Howie Winter was out of the question because of the statute of limitations.  Telling a federal jury about an old murder is the equivalent of telling it to a gathering of village elders in Afghanistan. Nothing can come of it. He should have been asked if he ever testified before a state grand jury. But that's another post.
Now back to Sergeant Doogan.  He should have been asked by C & B more about the cold case files. What is done to make them a little hotter. What type of evidence makes them want to sic detectives after a suspect? Whether anytime they get fresh evidence they review a cold case? What is done? Is it done all the time? Do they get a DA involved? What have they done about the evidence Jimmy Martorano murdered someone? What about Pat Nee? What about Howie Winter? Have they pulled those files?  If not why not?
The answers don't matter. Lay the foundation. Let the jury think something not quite on the up and up. Let it question what is happening in this case. It was a missed opportunity at an important point in the trial.