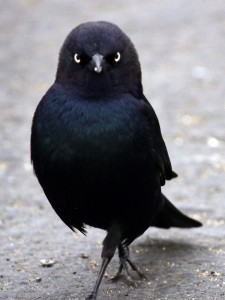 Let's agree on some things to start with: the action by Federal Bureau of Investigation (FBI) Director James Comey eleven days before the presidential election did have the potential to interfere with that election; notifying Congress that he had opened or restarted an investigation into emails discovered in the FBI investigation of Anthony Weiner would not benefit Hillary Clinton; and Comey knew that would be the result.
Do we agree on that. If so, then the column by Andrew Rosenthal in the NY Times on November 2, 2016, spells out the consequences of that being one of two things: Comey "set out to interfere in the campaign on behalf of the Republican Party, or, "he acted out of what you might charitably call a sense of moral rectitude." Rosenthal described that as "self-righteousness."  
Rosenthal calls that: "a dangerous current in modern right-wing politics that . . . aimed to make politics a choice between good values (the right's) and bad values (the left's) rather than a competition of ideas." 
I don't particularly care what his motivation was; what I do care is that he openly intruded the FBI into an election for an American president with no need to do this making the FBI a political arm of one party. This is against the policy and tradition of the FBI even though it has always been known to be a conservative organization.
Some have suggested that is not breaking tradition pointing to Special Prosecutor (Independent Counsel) Lawrence Edward Walsh who returned indictments against Reagan's Secretary of Defense Casper Weinberger within days prior to the Bush/Clinton election. He was not controlled by the DOJ or the FBI. He, and Ken Starr, are the reasons the independent counsel programs was stopped.
However, I was struck by what was said about Walsh that is equally pertinent to Comey, "Yet there was, as there had been before, something discomforting in Walsh's manner. Was it a hint of self-righteousness. A slightly Old Testament tone of retribution. Watching it, one couldn't escape the feeling that Walsh perceived himself as the last virtuous man." 
Comey is quoted as saying in other investigations that might impact the election close to its time that it would be impolitic to publicly notify anyone of them. Some point to former FBI Director J. Edgar Hoover having tried to influence presidential elections but that was done behind closed doors rather than openly.
Whether Hoover did anything with respect to American elections is not relevant to today. His alleged interference was with the Truman/Dewey election over 60 years ago. J. Edgar has been dead almost 45 years.
The New York Times has a piece telling us that Comey confronted various options all of which were awful. It says when the FBI agents discovered emails on Weiner's computer that may be relevant to Clinton's email investigation Comey had 3 options. (1) Get a warrant to search them and say nothing; (2) delay the search until after election day, (3) tell Congress and then search.
In theory that is so but realistically he had one option: That was the obligation not to interfere with the election. That meant to tell his agents to hold off on doing anything about the emails which they had been sitting on for weeks until after the election.
The NY Times article said of that option he would have avoided interfering with the election but will have  been criticized as doing a favor for Hillary. It concludes that was too risky for his and the FBI's reputation.As for Comey being criticized for doing a favor for Hillary he was also sitting on investigations of Trump he was not disclosing. Even more, he had the answer which was that tradition demanded not to disclose anything like that immediately prior to the election.
The NY Times said the letter to Congress was good because it kept Congress informed and avoided Republican accusations of partisanship; but breaks guidelines and invited Democratic accusations of partisanship; and concludes that is the best option. 
What nonsense: the letter breaks tradition and helps the Republicans. Holding off on the investigation for two weeks keeps tradition and helps neither contestant since he does not know what is in the emails .
There was no need to open the investigation into those emails at that point since there is no urgency in the Weiner case. Remember Todashev the guy killed by the FBI agent in Florida and how it took more than a year for it to complete that simple investigation. Comey's writing the letter to Congress, his breaking of tradition, the lack of the need to rush (other than trying to interfere with the election) points to only one thing in my eyes.
Comey interfered with the presidential election and should be removed from office.