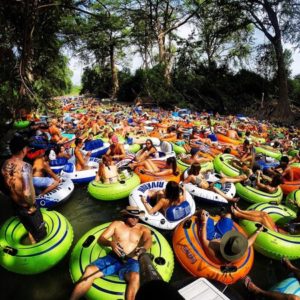 This is one of my biggest gripes to come out of the episodes involving James Whitey Bulger and others: giving money to people whose involvement in criminal activities caused their own deaths. We learned as kids that if you play with fire you might be burned. As adults we should know that if you play with murderers you may be murdered.
One of the most disgraceful episodes of the Whitey Mania was the obsequious behavior of the investigators and prosecutors in the case. John Martorano was a government witness against John Connolly a retired FBI agent. He never met Connolly. He started off his testimony by telling of the twenty lives he had taken in cold blood – shooting unarmed people in the back of the head. Some of the people were government witnesses.
It would turn out that nothing he testified to was believed by the Boston jury of average citizens. They were as revolted as I was at the idea of this many being put on the stand by the federal government. The only people who seemed to savor his testimony were those in the State Police and Drug Enforcement Agency who worked with him to prepare his testimony. During the trial Marorano being the criminal wise guy he is had a couple of wise guy comments in answers to questions. While most of those in the courtroom recoiled in horror at hearing this man attempt to crack jokes about his murders these investigators broke out into loud laughter finding this murderer quite the comedian. Their laughter encouraged him to do it a couple of other times each time receiving back from the investigators their loud guffaws while the jurors looked like they could hardly keep from vomiting.
While men are being executed in some states for one or two murders, while the Attorney General Barr being the pro-life man has announced bringing back the death penalty, Martorano did less than twelve years for his murders. To show its appreciation for his murders the U.S. government gave his $1,000 dollars for each murder as a start up fund when he got out of prison.
It was not only Martorano – Kevin Weeks got a handshake by the government doing a year for each of his five years and getting to keep his lottery winnings after they had been forfeited; then Steve Flemmi who admitted he may have murdered 40 or more people who was sentenced to life in federal prison never spent a day in the custody of the Bureau of Prisons according to their records. He was also allowed to keep millions of dollars worth of property that he acquired while murdering people.
As bad as all that is, the worst case is the one involving John Callahan. His wife Mary is often featured as a victim. Most recently she was complaining that she only got forty-eight thousand dollars from Whitey Bulger's estate. You can be sure when something occurs relative to compensation she will be interviewed.
I don't get it, as I've said before, how she is considered a victim. Her deceased husband while living planned to murder a guy so that he could take over the guy's business. He went to John Martorano and laid out a story that he would give Martorano fifty thousand dollars if he would murder Roger Wheeler a legitimate business man who owned World Jai Alai in Florida. It seems Mr. Wheeler would not sell his business to Callahan and had dismissed Callahan from the business.
Callahan planned to approach Mr. Wheeler's widow after the murder and attempt to buy the business from her. Martorano and another Boston hoodlum Joseph McDonald known for his benders flew to Tulsa and murdered him. Play with murderers, you'll get yourself murdered.
When the heat came down in Boston as the investigators from Tulsa focused in on the Boston mob as being behind Wheeler's murder, Martorano knew there was one guy who could implicate him. So he murdered John Callahan.
How is Callahan a victim? He was a co-conspirator in a murder. How is Whitey required to compensate Callahan's widow? Callahan could not implicate him in anything so he had no reason to murder him. Some say justice is blind; others say prosecutors on missions are blind to true facts.