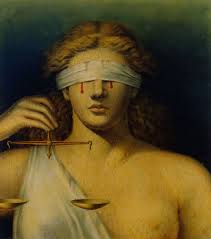 I was struck by the new the other day concerning the passing of Hans Kristian Gaarder, 60, from Gran, a municipality that lies 40 miles north of Oslo, Norway. It is reported that "Gaarder was a prominent conspiracy theorist who used various social media channels to peddle false information relating to the coronavirus pandemic, as well as the US election in 2020."  
It is reported that "When the death was discovered, it became known that Gaarder had held two meetings in the barn on his farm in the days just before he died. After his death, it was determined that he was infected with the coronavirus , [9] and after autopsy, it was determined that the viral infection was the cause of death. At that time, Gran municipality, where the meeting took place, had introduced strict infection control measures which, among other things, meant that it was not allowed to hold events and meetings. In the following days, it was reported that several people who had attended the meetings had been infected and had passed the infection on to their close contacts, and infection detection was implemented in six municipalities." 
He complained on social media as late as March 18  of the  "massive measures" aimed at preventing infection of "something that will be like a cold or light flu." He wondered whether the measures really were a means of "camouflaging that the Corona virus does NOT spread from person to person." 
"The scenic rural community of Gran in Hadeland was under a new Corona alert. . . after he'd died suddenly on Tuesday. Local officials believe the man, who was highly skeptical of the Corona crisis, had been ill for up to two weeks without seeing a doctor and may have infected others."
The tragedy behind folk like Gaarder is that they believe the nonsense they spout. He told others that Covid – 19 was a hoax. He held those meetings during a time when he was feeling ill. Despite this he did not get tested for the virus, after all why should he, he was convinced that it was nothing to be concerned about.
Now the virus has spread to others. One of the problems the police are facing is that people who attended the meetings are reluctant to come forward and admit their participation in the event. It is reported: "Several of his party guests have since tested positive for the virus as local officials work to track down the extent of the spread and the exact number of attendees. Investigating party guests and figuring out their close contacts is proving to be difficult because the cluster is primarily made up of people who don't believe COVID-19 is real. Few want to admit they attended an illegal gathering. "
How many who have commented on this site have spread the false information equating it to the flu or suggesting that it is a minor problem? One person posted about a doctor who pooh-poohs the numbers of Covid-19 cases the government has published who suggest about 10% of the numbers reported are accurate. There was even a suggestion that the doctors  were pushing up the numbers to get more pay.
These folks are all followers of Trump as was Hans Kristian Gaarder. They reject science – especially the idea of global warming – which they attribute to a "globalist" conspiracy. They reject the results of the 2020 presidential election. Sadly, no amount of proof will convince them otherwise. They have some strange idea of what it means to be an American as they follow the QAnon line.
Oh, one further thing,  those QAnon guys are being aided by "Russian, Chinese, Saudi and Iranian actors who were posting messages or stories that advanced QAnon beliefs about child sex trafficking rings, election fraud, vaccines and COVID-19 and related issues. . . . For much of last year, the report found, Russian actors dominated the foreign QAnon space on Facebook. But they have been overtaken in recent months by those based in China. . . . "
A person is judged by the company he keeps. I only ask those who have been supporting Trump and QAnon throughout the pandemic to keep their beliefs to themselves and not spread them where they will endanger others.