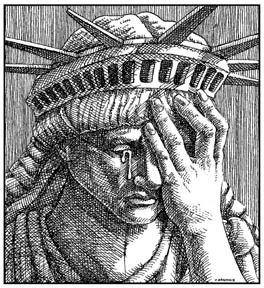 It is interesting to watch the attack in the Boston Globe on Plymouth District Attorney Timothy Cruz unfold. I have never met the man nor do I know much about him. My initial impression is that he runs a lousy office because he has been in office for 14 years and back in 2011 he lectured his staff: "We do not plea bargain in this office. So if you are not comfortable or do not believe in my policies, then maybe you should not be working here."  
For my money any DA who say he does not allow plea negotiations has no idea what his job is about. How does he decide what to recommend for a sentence? Or does he not make recommendations? Does he just leave it up to the judge to come up with the sentence without any input from his office? If he does not make recommendations he is not doing his job for the people are entitled to input into a sentence a person is to receive and a judge is entitled to be guided by the representative of the people as well as the defense counsel in the appropriateness of the sentence.
Or if he makes recommendations for sentencing how does he do it? Suppose the punishment for a crime such as misleading an investigator is up to 20 years in prison, does he recommend everyone be sentenced to 20 years? Or does he, with others on his staff, look at the person's background to make a recommendation and if so how do they come up with it? Do they consider the strength of the evidence in a case? Do they consider the integrity or believability of their witnesses? Do they consider the impact of the person's actions on others or the community?
There is so much that goes into making a recommendation that it is a serious business that cries out for due diligence prior to deciding what sentence the prosecution thinks appropriate for a person.  Once they have decided upon a sentence in the confines of their office do they seek any input from defense counsel?  I assume not if they don't plea bargain for after all that is what is involved in plea bargaining: you consider from your point of view an appropriate sentence and then you confer with representatives of the defendant to get other input into the matter to decide if there are factors that you were unaware of that may mitigate the sentence.
Let me give you an example. I prosecuted a case of a young 18 year old defendant charged with an armed robbery in Needham. He had just been convicted after trial of a bank robbery in Middlesex County based solely on a eye witness identification. He had no record prior to that conviction. He received a 10 year Concord sentence.
Examining the case I decided a concurrent sentence with the one he was serving would be appropriate. I told defense counsel I would recommend that on a plea. It would not add any time to the defendant's time in prison.  I expected he would accept it.
He turned it down. He wanted his trial. He said he did not do the robbery either in Middlesex or in Needham. This was such a rare happening where a person in prison refused to clear up another case by admitting to the act when it would in effect cost him nothing. Going to trial and being convicted he would end up serving additional time.
I delved deeper into the case. To make a long story short I became convinced that the young man did not commit either robbery. I nolle prossed the indictment. Subsequent developments proved me correct.
I do not know how a DA can run an office without giving to his staff the ability to plea bargain. Too many things happen at the courthouse that may change the original recommendation. You are dealing with the lives of people and arbitrarily refusing input from defense counsel bespeaks of a fearful DA too timid to do the job correctly and one who is distrustful of the attorneys he hired to do the job.
Right off the bat I disliked Cruz's way of doing business.  I know other DAs run their offices in the same way. That I dislike him in no way justifies the unfair attack on him by the Globe. That's a totally different matter.