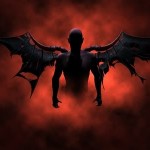 You know this guy Benji Ditchman (I'm told by one of my advisers that I should tell you that is my name for Steve Flemmi) almost seems believable at times which is amazing. I have to slap myself off the side of the head to keep from believing some of the things he says. I'm reminded of the time I was a young defense counsel. I knew the attorney representing Larry Baione, aka Larry Zannino. He's been mentioned several times here as the captain in Gerry Angiulo's Boston Mafia. Larry was caught cold with some stolen jewelry, like it was in the pockets of his pants. There was also other solid evidence beyond that to incriminate him.
He denied he knew the jewelry was there. He said he would take a lie detector test which he did. He passed. There was no trace of any deception. It just demonstrated that there are some people so hardened and without feelings, like these major criminals, that they can say anything without showing any emotion or it having any effect on them.
Listening closely to Benji it seems there are two parts to his testimony: one part which he remembers or made up in his mind to justify his actions; another part which he probably was asked about by the prosecution team, figured out what they wanted and answered accordingly. You can see it in the questioning and answering. Sometimes it takes Wyshak ten questions to get to the point he wants, another time Benji is right on the mark and can expound on it as if it happened yesterday.
I mentioned how this guy Pat Nee has been coming up off and on as being involved somehow or other in many of the murders. Again this afternoon we heard that he helped with the disposition of Debby Davis's body.  I'm puzzled why no one has ever prosecuted him for all these crimes.
Part of the afternoon testimony involved the paying off of the cops. Benji said Connolly got almost a ¼ million from Whitey and him. He named several other FBI agents he allegedly paid off. Were they giving him information? No. Why was he paying them. Connolly suggested that he do it. How easily it is to destroy a person's reputation.
And that really is the theme of Benji that we heard throughout the day, he really wasn't responsible for anything. Most of the murders he had just stepped out the door or was bending over to tie his loafers or was in the middle of a blink when the murder happened. Those he actually were involved in he was forced to do by others.
He was there when Castucci was invited to the apartment Murderman had in Somerville 50 yards down the street from their headquarters at Marshall Motors. When Castucci got there he stepped out and the next thing he knew Murderman Martorano killed him.
They extorted 60,000 from a guy named Ted Berenson.  He didn't want to do it because he was a friend of Murderman but Whitey said he had to do it so he did. What did Murderman do when he told him they extorted his friend. Nothing except to split the money with them.
He saved the best tale for just before the jury left for the day. This was the about Debbie Davis. He said he loved her but wasn't in love with her. I have no idea what it means so don't ask. Anyway he gave her lots of gifts including nice jewelry and new cars and then complained that by her using these things she was calling attention to herself and them. Then one day he has to go out at night to meet Whitey during the time Whitey is complaining he's not spending enough time with the business. It just so happens to be Debbie's birthday. He has to go because there's a meeting with John Connolly. (We're supposed to forget that he testified earlier Whitey met a lot with Connolly by himself.) He tells Whitey it's Debbie's birthday but Whitey insists. So he tells Debbie he's sorry but he has to meet with FBI Agent Connolly
When Whitey finds out he's outed Connolly, he insists Debbie must be murdered. She knows too much. This is the same Whitey who told the FBI SAC that he didn't care if the state police or newspapers said he was an informant, no one would believe it. Now Benji would have us believe because Debbie knew of their relationship she had to die. Spare me.
Of course, he then acts as if he is surprise when he brings her into his mother's house pursuant to a plan to murder her and Whitey grabs her by the throat and strangles her as he drags her into the basement and he does nothing.  After that he goes and "cleans up." What is he cleaning up?
Strange things: he said he hadn't talked to Paul Rico the FBI agent in charge of security at World Jai Alai since 1974 but he has no problem calling him up on the telephone eight years later to see if he was in on the murder of the owner of World Jai Alai, (you know like a former FBI agent's going to tell a top OC guy on the phone who he hasn't seen in eight years count me in on that murder); he said he didn't know Richard Schneiderhan until Martorano told him about him in 1978 but Schneiderhan has testified that he and Benji are life long friends; and, his tone of voice is the same when he talks about the murder of the young woman, the payoffs of FBI agents, or his flight to avoid prosecution.
Like Larry Baione, he has no emotions or feelings. He's reciting a twisted version of history so that he can live with himself and please the prosecutors. Brennan will be cross-examining him either Monday or Tuesday since he's still spinning his lies on direct exam.
Coming out of the courthouse it was about 100 degrees and very high humidity; a fitting environment for having spent four hours listening to an agent of Beelzebub.