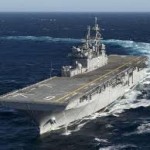 Two articles I read in the news yesterday that are seemingly unrelated came together in my mind. The first was by Tom Keane in The Boston Globe about the rancor between our political parties.  He noted it wasn't something new and talked about the pre-Civil War days when the members of Congress had difficulty restraining their open hatred for each other.
Keane pointed out appropriately that issue facing the nation back then was a monumental one: slavery. It was one that struck to the core of what our nation was about. There could be no compromise, tempers flared, physical violence awaited the misspoken word, swords would eventually be drawn and a bloody war would follow.
Keane's point is that nothing like that great issue exists today. The problems that do exist are such that people interested in our country's future should be able to work together and find compromise. The bitterness between the parties is not justified by events which we are facing.
The other article was in the Washington Post by Aaron C. Davis. It was about a government employee, a hack as some people would call him, Michael Arnold. He worked for the Navy's Sea Systems Command (NAVSEA) as a civilian employee. He was murdered last year at the Navy Yard shooting in Washington, DC.
He retired from the Navy because of the long separations from his family during sea voyages but returned to work in its civilian boat design agency. The article tell of his genius in designing a large ship and knowing every little bit of detail about it. He was considered "the Navy's encyclopedia for ships like" the USS America, shown above.
Arnold was the guy who sat in an office in DC and whenever a problem came up on one of the ships he was involved in designing he'd be called. His skill and experience would allow him to quickly identify the problem and come up with a solution. The article noted how his loss will be felt for years.
I knew a guy like Michael Arnold. I met him in New Hampshire at one of those small lakes that dot that state. He had worked in the private sector for a while but had gone over to become an independent contractor working for the Navy. Bill C was very laid back and happy to be lolling around doing nothing or puttering in his garage with his home projects. I see him as always friendly, helpful and smiling. If I didn't know more about him I'd figure he was just another country bumpkin content to live in the back woods.
But the man was a genius. When a ship at sea ran into a major problem in its engine room that couldn't be solved by all those usually involved, Bill would receive a call. He would be flown half way around the world at times, sometimes going from his quiet spot in New Hampshire to the far Pacific, and be ferried out to the ship,. Within hours of his arrival, he'd have identified the problem and set things aright.
How then did these two articles come together in my mind? I was considering whether there was anything new over the past decade or so that would explain why there is such animosity afloat in our country. I wondered why people in Congress now cannot remain courteous and civil while working out what is best for America. It seemed there had to be something different that was driving this great alienation.
Then it occurred to me that too many people in the media make their bread and butter off preaching hatred such as calling people who work in the public sector by the derogative word "hack." These spewers of the sewerage of bitterness, malice and ill will have seriously infected our public discourse to the extent that people like Michael Arnold upon whom our freedoms depend are maligned.
The idea that the "dreaded private sector" is all that matters in America and that we could do without the public sector is preached continuously. How much this ongoing belittling of those working for the common good in our public sector drives the great antagonisms in Washington is unclear; but it sure seems that it is stoking it somewhat and pushing us apart at a time we should be coming together.
Perhaps it is time we dial back the hatred hands and recognize that nothing good was ever built by people who like to tear things down.