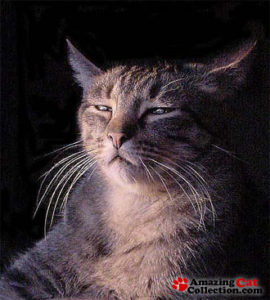 Anachists often point out the inequities in our country. They advocate the overthrow of our present system rightfully complaining that under it most people don't get a fair deal. It doesn't require  being a  – well I used to say "brain surgeon" but after watching Ben Carlson I stopped saying that. Now I say – nuclear physicist to know the top one-fifth of 1% control the wealth and the country itself so they run everything for themselves to the detriment of the great majority of Americans.
The problem that anarchists have is that when you are motivated to inquire of them what do we do after we tear down the present capitalistic system and find ourselves standing there in its ruins  with the question "Now What?"the best answer any of them gives Is that they'll figure it out once it happens. It's an answer that appeals to few. Most people want to know what's going to replace what is essential to them before they give it up. It's the old story of not buying a pig in the poke,
That's  precisely the problem with defunding the police. The first thing that should come to mind when someone proposes it is to ask the question "Now What?" It's not like concomitant with the proposal you have the ability to make the police unnecessary because crime and law breaking will disappear along with the police. It's just those proposing it will tell us what the plan is to replace the police after it is done as we stand naked to the world without police protection.
One thinks of Sir Thomas More's Reply to William Roper, "And when the last law was down, and the Devil turned 'round on you, where would you hide, Roper, the laws all being flat? This country is planted thick with laws, from coast to coast. Man's laws, not God's! And if you cut them down, and you're just the man to do it, do you really think you could stand upright in the winds that would blow then. Yes I'd give the Devil benefit of law, for my own safety's sake!"
You take away the police and how are you protected from the ill winds that blow no good across our land from coast to coast? Yes this land with our Second Amendment under which more guns were bought during March of this year than any other month in our history when more than two millions guns were sold.
It is not that there aren't problems with police as witnessed by the murder of George Floyd. It's the same problem that exists in the FBI that I have complained about over the years. It is the blue wall of silence with its unwritten code of letting fellow police officers do the most evil things but to not protest against it and keep it hidden. It's an us versus them code of understanding reinforced by the knowledge that to go against the code will result in being ostracized at best, driven from the job, or have one's self or property damaged.
How then given that do you want to not disband them? First know you cannot change the code. We work around it. Make wearing cameras mandatory. Require every interaction with the public be recorded. Make severe penalties attach to anyone not in full compliance up to job loss, heavy fine and prosecution. Have all recordings reviewed by civilians on a compliance board,
We need our police.  The great majority are good. They have a tough job. We can change their way of doing business without draconian measures. Remember, a spoonful of honey makes the medicine go down.
kn