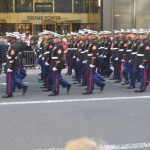 According to news reports last week  the Boston Bar Association (BBA) has come out against the federal death penalty. The BBA has had a long history of over 40 years of opposition to the death penalty in Massachusetts but the recent report was the first time it addressed the federal death penalty. One may inquire what prompted this new study of an old topic. In addition, one might ask why if it had never done so in its 250 year history it has suddenly decided to include in its report the federal death penalty.
Paul T. Dacier, elected to be president of the BBA in September, 2013, had ordered this review of the organization's stance on the death penalty upon taking office. He included in it a request to determine whether the BBA should speak out against federal capital punishment. Dacier, the in-house counsel for EMC, made his request within five months of the Boston Marathon Bombing. Dacier's view is that "without equivocation, the death penalty has no place in the fair administration of justice and makes no sense on a practical level. Regardless of how heinous the crime, we stand strong against the death penalty in federal and state cases."
Yet, my great difficulty with Dacier's BBA report is his attempt to suggest that it does not related to Dzhokhar's case. Nothing recently had happened (except Dzhokhar's actions) to make the BBA need to review its position.
I was not alone in this. Judging from his questions to Dacier, David E. Frank of the Massachusetts Lawyer's Weekly made the assumption that the only reason for bringing out the report at this time related to the Marathon Terrorist Attack.  He interviewed Dacier about this on January 7, 2014.
Dacier said he came on board as president with the idea of having this review as one of his priorities. He said: "we, of course, are aware of what happened on the day of the bombing . .. but we did not start to review the policy of our opposition to the death penalty as a direct result of what happened on that day. We do feel that our policies ,. . . should be looked at from time to time and notwithstanding what happened it was a matter that  among others we were looking at and again I felt when I became president this was an issue that should be looked at."
I find Dacier's answer a little hard to swallow. I can't accept it is just a coincidence. Dacier knew of the terrorist attack, he knew Dzhokhar may face the federal death penalty, there was a long-standing bed rock policy of the BBA to oppose the death penalty in the state, no need to review that or as Dacier said to "looked at" it, so why was it done if not to assist Dzhokhar? Why also was it done in such a way that the report came out at the time that the Attorney General Eric Holder was deciding whether Dzhokhar should face the same type of punishment he is charged with bringing about for three innocent people?
I've predicted there will be a ground swell of support of Dzhokhar. This act by the BBA is indicative of that. It seemed to me that the timing was just too coincidental for this age-old question to have come up at this time as Dacier would have us believe.
My sense is that Eric Holder will come out in opposition to the death penalty as hoped for by the BBA. But that will be a dreadful precedent. We must have a bedrock position that acts of terrorism on American soil which murder Americans will result in the terrorist facing the death penalty
I'll never understand Dacier trying to hide that its action did not relate to the Dzhokhar case. If Dacier wants the BBA to do something positive, why not address the larger issue which is the United States's execution of people on an almost daily basis without benefit of trial. Dacier should ask the BBA to address the drone killings by America of people with similar views as the terrorist Dzhokhar Tsarnaev, people who never have a chance to defend themselves. None of those people have murdered Americans but are being preemptively killed because we think they might be planning to do this. Whereas Dzhokhar is indicted for killing Americans and others on American soil. It seems to me that if we use drones to kill people who seek to commit terrorist acts against people on American soil, we should have not trouble having a person who actually is accused of committing such an act face the death penalty.
Further, where does the BBA stand on the overall policy of the U.S toward people who commit terrorist acts. There are ongoing trials at Guantanamo Bay where the federal government is seeking the death penalty against those who assisted in the planning of the 9/11 attacks. Does the BBA's position on those cases mirror Dacier's statement: "Regardless of how heinous the crime, we stand strong against the death penalty in federal" matters. 
I believe Dzhokhar Tsarnaev should have been treated like a terrorist and quickly taken to Guantanamo. Sadly, Obama and Holder didn't see it my way. Now let us hope that the BBA and others who don't understand that the prospect of the death penalty prevents trials such as Tsarnaev's from turning into three-ring circuses aren't able to have their naiveté compounded by the Administration's failure to treat him as the terrorist he is alleged to be.