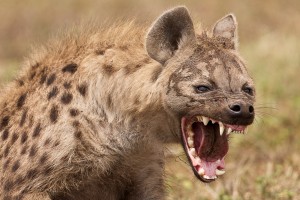 Alan Dershowitz, aka Dersh,  is back in the news. My secret correspondents and others have called my attention to this NY Times article here which seems to have been written and edited by Dersh himself.
Dersh earned his place in this blog because of his continuing foul, unfounded, and  vile attacks against Whitey's brother Billy. He had a lot to say back in July 2011 in the Boston Magazine blog .
Given that we now know much more of Dersh's secret life I thought I would go back to that article to show how outrageously he twists facts. His disregard for the truth is astounding. How can we believe him today when he so cavalierly played with the truth in the past?   "Falsus in unum, falsus in omnibus"
I will cover that next Thursday. Over the next few weeks I will use Thursday to play Dersh Ball. But today I want to talk about his treatment of a young woman.
I mentioned before how Dersh's ego was pricked and his reputation sullied by an accusation by Virginia Roberts that he had sexual relations with her six times. Imagine the poor girl in her early teens being set upon by such a guy as Dersh in his seventies if that is true. That would certainly be a moment to remember.
At that time Dersh was hanging around with one of America's biggest perverts Jeffrey Epstein. Virginia was one of Epstein's paid sex slaves. Epstein still has the young girls around him as shown in photographs taken the other day when he was leaving for the Virgin Islands as shown here.
Epstein who by the way contributed millions to Harvard and apparently controls who is allowed to speak there was the closest of close friends of Dersh.  In an interview Dersh said: "The only person outside of my immediate family that I send drafts [of his books] to is Jeffrey."
Now according to the NY Times article Dersh laments his involvement in  the case. "I think I do regret having taken the case in light of everything that has happened since. . . . If I could give back the money I made in this case and have this episode of my life erased, I'd do it." 
Dersh's wish is similar to the wish of most criminals: "if I had known I'd be caught I never would have done it."  
Dersh would become the lead lawyer in defending scumbag Epstein after his evil was outed. The NY Times article rightly noted he "led a scorched-earth attack on the young girls." Private investigators were sent after them. They would be depicted as drug dealers and prostitutes by the people who introduced them to drugs and made them into prostitutes. Their face book pages were scrutinized and publicized.
Dersh continued to use his scorched-earth tactics against his accuser Virginia Roberts. He is in late 70s. When he was asked about the young girl who was turned into a sex slave by friend Epstein he called her a prostitute, the reporter, apparently take aback, asked him:
"Do you have any concern calling her a prostitute when she was victimized at such an early age by a wealthy man?" Norman asked.
"She was not victimized … she made her own decisions in life," said Dershowitz.
"But at the age of 15 some would say … she was taken advantage of," said Norman.
"I'm talking about the age of 19," said Dershowitz.
"But it started when she was 15," said Norman.
"I am not involved in that," he said. "I have no knowledge of that. That's between her, and the federal government and the people who victimized her. All I know is she has victimized me."
Not involved? He conducted the scorched-earth attack on the women. The people who victimized her was his client and his friends.
Then he plays Dersh Ball. He attempts to frighten her using a tactic only one devoid of all scruple would do. He made the suggestion that if she continued he was  going to go after her children. According to the article he, "questioned whether she is now, at the age of 31, a fit mother for her three children."
That is how low he will operate; telling a woman who has been victimized by his friend and client that he's looking at whether her children can be taken away. It does not get lower and dershier than that.
Keep in mind that even though he has loudly professed his innocence he has not told us why of all the people who abused Virginia she picked him. Maybe she alleges it because of the extreme horror of having to deal with him that it has been seared in her memory.
Dershowitz admits being at Epstein's mansion, he admits seeing Epstein with young girls, he admits getting a massage at the mansion (one, an older woman, wearing his underwear), but apparently he never saw all the sex toys prominently displayed throughout the place, talked about what was happening, or saw the under aged girls being abused.
His story is starting to unravel. The Palm Beach Daily News reported he has suffered a set back in his defense.
Stay Tuned!