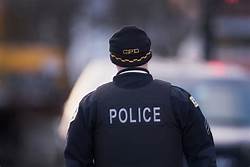 The Hanlet police department first heard of the disappearance of 18-year-old Hanna Heartless when her mother and father came to the station and reported her missing. They did not pay much attention to it. Hanna had often spent a day or two doing what she called "travelling." As time went on and she did not show up along with the parents constantly asking them about the progress they were making Detective Brian Sprague was assigned to the matter.
He put out information over the CJIS system describing her seeking the aid of other police departments. He circulated within the area recent photographs of her to other local police departments and local media. He visited her home, interviewed the family, and talked to the neighbors and at the end of it knew very little more than when he began.
A week or so after her name was circulated and some of the media picked it up Timmy O'Toole a young man in his twenties showed up at the detective bureau  asking for Detective Sprague. He was out on the road so he was called back in. He took Timmy to a small conference room and sat down with him. Timmy said he heard about Hannah's disappearance on television. He then took a dirty wallet out of a brown paper bag he had with him. He handed it to Detective Sprague who immediately saw that the license in it showed that it  belonged to Hannah.
Timmy explained that the day before he was walking around Spyglass Pond when he noticed off to the right some stuff. He went over to it, saw the wallet, picked it up, looked in it and recognized the name.
He took Sprague and other officers to the site. A  cursory search showed her I-phone and some other personal belongings. Two things became immediately obvious to Detective Sprague: Hannah was probably no longer among the living; and, Timmy may have something to do with her disappearance. He became a suspect. The more he denied being involved the less they believed him. Various theories were tossed back and forth among the police in which they offered ideas about how to implicate him.
Timmy rued the day he ever picked up the wallet. It was  true he had something to do with the disappearance. He found the wallet. That was it. But he would be followed off and on by the police, his mail was searched, and his neighbors and friends were interrogated. Despite their efforts nothing more could be discovered to implicate Timmy. There was a thought among three or four of the police that if they arrested him and charged him with the murder he would confess. They never went beyond that step to figure out what they would do if he did not confess.
Time passed and the case lost its currency. Timmy got a job out of state. Detective Sprague and his fellow officers went on to other things. The only change that was made was in the files of the police. Hannah's case was changed from missing to possible homicide. Not much could be done without the body. Even less without a suspect.
In August Detective Sprague had returned from vacation having spent it with his family up at Newfound Lake in New Hampshire. It was the time of year when nothing much seems to be happening – the dog days. The front desk told him he had a visitor. He told them to send the person up.
In walked a women carrying a briefcase. She introduced herself as Attorney Susan Spanagio. Sprague recognized her as being a trial attorney from the nearby city who was often involved in handling prominent criminal cases.
She said to him. "I have a client who has told me where he buried the body of Hannah Heartless after he murdered her. He is willing to show you the location and tell you how he murdered her. I'm sure you would like to recover the body and close out the case.  My question to you is what deal will you make with my client to do this?"
Put yourself in Sprague's shoes. What do you offer Attorney Spanagio?