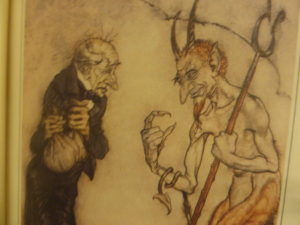 One thing I've never been able to wrap my head around is why Trump and his administration, especially Pompeo, are pushing the idea that the Covid-19 virus originated in a Chinese laboratory. I thought it was pretty well settled that it came from Wuhan, China, so why not leave it there. It's a virus from China, or as Trump used to call it the Chinese virus before he was slapped down by Chinese leader Xi for doing it.
But no, Pompeo has come out with the statement that that there is "enormous evidence" to support the idea that coronavirus originated in a laboratory in Wuhan, not in a market.  Unfortunately this enormous evidence is not shown. We are suppose to take his word for it.
That's like the reversal by the Governor of Arizona Doug Ducey  who had unpaid experts advising him from Arizona State and the University of Arizona on opening his state up in a manner consistent with medical and scientific expertise recommendations. He is visited by Trump. What happens next? He tells the experts he is going to go with a different model.
The state will instead rely on a model from the Federal Emergency Management Agency. What is that model? Like with Pompeo no once can see it or the data that is behind it. This model has not been released to the public.
Then most recently the "enormous evidence" seems less enormous. Pompeo now says he's a little less sure about his claims. I guess he was asked to put up or shut up so he decided to do the latter.
Of course making statements then reversing them as Trump did with the Coronavirus Task Force shut down or hiding the documents that back up their allegations is par for the course. The CDC does a report and Trump hides it. And, then there's the desire to hide the full report of the Mueller Investigation. Haven't we been told the Russia investigation is a fake and Trump was exonerated? Why don't they want this out?
They are now in the Supreme Court seeking to block it being transmitted to Congress despite losing in the lower courts. How much do you want to bet they win by 5 to 4? Has there ever been a Supreme Court more in the bag for a president than the present one?
But back to the China issue. I still don't get why they are trying to implicate a laboratory near Wuhan. I say that because it makes no sense to the people infected whether it came from the laboratory or the market place where exotic wild life is sold. Then I wonder if the idea is to get all the people saying it could not come from a laboratory but had to come from an infected animal. This would then cut off future inquiry into whether or not it did escape from a laboratory. But why would Trump want that?
I read earlier that the Covid-19 had been in the U.S. back in November. That was long before it was found in China. Then I read this article which said: "A New Jersey mayor who recently tested positive for coronavirus antibodies  believes he contracted the bug back in November — "  Also in the article is this: "Still, research from Mount Sinai Hospital in New York does point to the virus being in the US much earlier than reported after researchers found the bug first came to New York City in February."
The article goes on: "We were overrun, from what I'm told, in November and December with people very, very sick that … tested negative for flu A, and tested negative for flu B, tested negative for strep that were going repeatedly to their doctors in November, in December," Melham said.
"And then we're told that they don't have a flu, they just have bronchitis. They just have a bad cough or it's a bad cold and I think that we just weren't expecting it then, so therefore the doctors didn't know what to call it or what to expect," the mayor went on. 
"By no means [am I] saying that I'm a doctor … but it's very, very, in my opinion, it's extremely likely [the virus was here in November], based upon my own evidence, based upon my symptoms, based upon my timeline and based upon the hundreds of other people who also believe they were very, very ill at that time period."
If the virus was in America before China – is it likely that it may have escaped from an American laboratory – if it did, is it likely someone brought it from the United States to China to make it look like it started in China? Is Pompeo worried they will decide the virus is laboratory created so he's pointing the finger at China hoping no one will check up what happened here?
I don't think so but – but you know with the Deep State and all that one has to wonder.