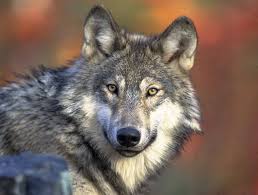 I finally figured out what is going on. I should have known it from my experience watching the federal prosecutors in Boston who live by the motto which was spoken by their fearless leader: "Stealing is Stealing." I doesn't matter how much is stolen or the intent behind the person doing the stealing. Embezzling a billion dollars is the same as pinching a computer from a federal office.
That's the black and white way. It allows one to do their job without any thought or regret. Decisions are easy then. That mindset comes down to us from the Common Law where in England the stealing a loaf of bread was punished in the same way as stealing of a life. The culprit would be hanged.
The best thing about hangings in Merrie Ole England was that they were self-perpetuating. When the crowd assembled to watch the king's justice meted out the pickpockets showed up. One or two would be arrested. The penalty for pick pocketing was hanging.
Comey is from the stealing is stealing school. I know that because the members of that school also believe lying is lying except when you are lying as a witness on behalf of them. In that latter instance you are advancing justice by helping them convict the person they decided was a bad person. Outside of that if you lie to them you are obstructing them in their pursuit of justice. It is a wonderful thing to catch a person in a lie because you can charge for the lie and double up by adding a charge of obstruction of justice.
How do I know Comey believes lying is lying? He told us that. Remember Martha Stewart. He put her in jail for lying. No, it was not for insider trading since he could not prove that case but during his investigation she lied about knowing that a certain person had dumped all his stocks in a specific company. When she heard from that person's broker who was also her broker that he did that she turned around and dumped hers.
Some people saw little sense in prosecutor Martha. What was going to be accomplished by doing it? Why send her to prison?
Comey was asked to explain. He said:
"If it was Jane Doe she would have been prosecuted. [T]here were 2,000 cases by the Justice Department that year for providing false statements during an investigation. I thought of my hesitation about the case due to someone being rich and famous, and how it shouldn't be that way. I decided we had to do it."
I suggest Comey was really thinking: "Martha is rich and famous. Even though the evidence really does not warrant it, I better do it. If I don't prosecute I may be criticized."
To my way of thinking what Comey did was prosecute her precisely because she was "rich and famous." That there were 2,000 cases prosecuted for lying does not mean that every case in which a witness may have lied was prosecuted. Perhaps there were 10,000 cases where people made false statements and did not get prosecuted. The prosecutor may have weighed the false statement against other factors and elected not to do it.
From all I can surmise Comey did consider Hillary's status when the email matter first came up as he did with Martha Stewart. In Martha's case he called a grand jury; in Hillary's he didn't. Early on he had to have decided to give Hillary a break. He would do that in July. He knew everyone around him knew he gave her a pass. That, of course, he had every right to do as he well knew.
However in doing that, to quote from an old Kingston Trio song about the Unfortunate Miss Bailey: "His wicked conscience smitted him. He lost his stomach daily. He took to drinking ratafia and tho't upon Miss Bailey Hillary"
Director Comey regretted his clearing Clinton. His conscience bothered him greatly. He sought a way out. The letter was his way to calm his conscience.