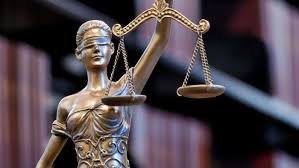 My career as a prosecutor involved doing more wiretaps than all other prosecutors both state and federal combined in Massachusetts for somewhere between five and ten years straight. I also taught search and seizure law to police officers and was involved in supervising and compiling hundreds of matters involving wiretaps, searches and seizures.
The first thing for you to understand about them is that to get a warrant or a court order (Massachusetts courts issue warrants to search, federal courts issue orders to search) for a search you need probable cause. As the MEMO states the "DOJ and FBI sought and received a FISA probable cause order . . . ." (my emphasis)
Probable cause means just that. It does not mean absolute certainty or proof beyond a reasonable doubt. It just means based on the information at hand it is probable that the things we set out are true and that contraband or evidence of crime will be obtained if an order is issued. You are required to submit enough evidence for a court to believe that by issuing the order you may get what you are looking for.
When you use information obtained from informants there is two things that must be shown. The first is that the informant is truthful. One way to show this is by showing past associations with that person. You can spell out the person's background to convince the judge he knows what he is talking about; or in the case of someone involved in criminal activity you can show that in the past he or she has provided information that was truthful.
You do not have to show the informant's motive for giving you the information. Some informants are giving the information because they are caught up in criminal activity themselves and are looking for a deal on sentencing by cooperating; others may be receiving pay to give information; and others might be doing it because they have a grudge against a fellow criminal or might be trying to put a competitor out of business. There may be cases where you would show that if it was the only way to establish the informant's truthfulness but normally it is not included in the affidavit.
Once you establish that the informant is worthy of belief, you then have the obligation to show how the informant got his or her information. Obviously, the best way to show it is through personal observation. For instance, informant X was in the home of target Y and X was shown the stolen jewelry that Y was keeping in a small safe. A truthful man telling of that observation gives probable cause to believe Y has the stuff in his house. If it is not stale information, that gives a judge probable cause to issue a warrant.
If the informant's information is based on hearsay information, that is if informant X said that his  friend Z went into Y's house and saw the jewelry that would not alone be sufficient.
What would be done in the latter case is to take additional steps to make it sufficient. Where informant X's personal observation is sufficient in and of itself, the latter case where he is relying on Z's statement requires more. That more would involve looking into the background of Y, making observation of Y's activities, and doing surveillance at his house. If a known fence was to go into his house that would add to the probability; or if a person was arrested with hot jewelry and he said he got it from Y that also would help.
The idea is to build a mountain of facts and information to convince a judge that the item or items sought will probably be in the place to be searched. Or, in the case of a wire will be learned by intercepting the conversations of a person.
I speak about probable cause because in reviewing the MEMO you understand the standards that must be kept and the procedures normally used to establish it.