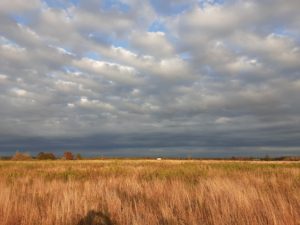 Marty Walsh the Mayor of Boston is indicating that he plans to run for a third term in office. He will be the favorite as an incumbent with the power of the office behind him. Little can be said that is bad about the way he has governed. A few blips here and there but the bottom line he has been a standout leader whose term in office has benefited the people of Boston. Why then would there be a concern that the coming year will be his last year and that his attempt at gaining a third term may fail?
Historically most Boston mayor's served two terms or less. There were exceptions. Boston's second mayor Josiah Quincy III (1823 – 1829) served six one year terms; Frederic  W. Lincoln, Jr. served seven one year terms, (1858 -1861) and (1863 – 1867) for a total of 7 years . Up until 1910 only four other mayors served as long as four years.
In 1910 the term of years for a major was increased to 4 years. The first person elected after that was John F. Fitzgerald, who had already served one two year term prior to that time. The next was James M. Curley who was elected four time in non consecutive terms (1914, 1922, 1930, 1946). From 1910 to 1950 there were six people who served as major and except for Curley and Maurice Tobin they served one term for four years.
Then the attitude changed. It appeared no one wanted to give the job up after one term. How's this for a statistic: since 1950 a period of 70 years there has been only six persons holding that office. There have been 13 presidents over that time soon to be 14.
Going backwards Marty Walsh (2 terms) since 2014; Thomas Menino (5 terms) from 1993 to 2014; Raymond Flynn (3 terms) from 1984 to 1993; Kevin White (4 terms)  from 1968 to 1984; John Collins (2 terms)  from 1960 to 1968; and John Hynes (3 terms) from 1950 to 1960.
Since 1822 only men have held the office. They were all white as best I can tell. Seven of the last eight were Irish with Menino being the exception. The office was held by white Anglo Saxon Protestants for the first 63 years. when Hugh O'Brien broke the string; since 1938 over 82 years it has been held by Catholics with all but one being Irish. That string too will have to change. Is this the time when it will happen?
The demographics of the city have changed drastically during those last 70 years. The city with about 90% white in 1940. It is now down to less than 45% non Hispanic white.  Asians make up to 10%, Blacks 25%, and Hispanics 20%.
It does seem so out of order that no woman has been mayor of Boston. It has been just over 100 years since the 19th Amendment gave women the vote throughout the United States. Despite being the eight state to ratify the 19th Amendment in June 1919 there was little support for it in Massachusetts. In November 1915, Massachusetts men went to the polls and voted against universal suffrage by a nearly two-to-one margin, with 35.5% of men who voted on the issue voting "yes" and 64.5% voting "no."
I suppose they reluctantly went along but were determined to keep women from office. There has not been a woman who was elected to be governor of the state although one as lieutenant governor took over to finish out the term of the elected governor who left to become and ambassador.
Two women of color both intelligent with attractive backgrounds fully capable of handling the job of mayor have announced they plan to challenge Marty Walsh. One is City Councilor Andrea Campbell; the other is City Councilor Michelle Wu. One article had it that there message is: "This is no longer the Boston of Irish and Italian white men, and it should no longer be run by them."
They will square off in a primary against him and one will come out to challenge him in the final round. I have to think Mayor Walsh will take the high ground and let the two women slug it out. His chances of retaining his job will depend in large part on the feelings of the supporters of the woman who loses. But it is hard not to think looking at history, demographics, and the skill of his  opponents that change is in the air.