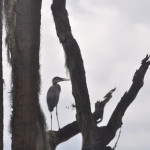 I must continue to write about Marathon terrorist bombing. I've noted I have high confidence in the FBI forensic people and other top guns from DC. But the Boston SAC Richard DesLauriers leaves me wondering if he and the FBI are up to the job. He's the guy who told us he knows who did the Gardner Museum heist but won't tell us. NBC news tells us he closed the Whitey Bulger case in 2011 which seems a strange claim. NBC also said with respect to the Gardner: "While the FBI now believes it has identified the criminals responsible, they still haven't been caught."
At the first press conference after the bombing all DesLauriers told us is that he is in charge and the matter is under investigation. We knew that or at least hoped it would be. Every question he answered with, "the matter is under investigation. I can't answer that."
Fortunately, Boston Police Commissioner Ed Davis told us some things. He quashed the rumors that there was a Saudi suspect is in the hospital. Watching both men, I have to say I wished Davis was in charge and not DesLauriers.
I thought Davis will deal straight with us. I don't know that DesLauriers and the FBI are capable of doing that. Subsequent events have not calmed my fears.
Shortly after Davis said there's no suspect, I read that FBI agents were searching the Revere apartment of that Saudi student who is hospitalized. I think Davis is wrong. The FBI must have something on the student.
Then I read a "Saudi official at the country's embassy in Washington "has stated that government sources have told him that the Saudi is not a suspect but a witness." Why do we have to learn information from a foreign government about what's going on in an American terrorist attack? Is the FBI keeping the Saudis briefed and hiding things from us Americans. Since when do we search the homes of witnesses?
Let me be clear. I want the person responsible for this horror caught quickly. Until the criminal who did this is apprehended the streets of Boston which I, my relatives and friends walk every day are not safe from this fiend. She's now enjoying the fruits of her success, she'll soon want to savor another taste. I just don't want the investigation messed up.
The FBI has taken over the investigation. I guess there is nothing that can be done about that. Back in 1994 when the Planned Parenthood clinics were attacked by John Salvi I resisted the FBI taking over that investigation. I did that because my experience had been the FBI won't tell you what it is doing with a case. Since we were going to be prosecuting Salvi for the murders, I didn't want our assistant district attorneys standing in the corridor outside the FBI office begging for information.
I worry about that now. I fear that the members of the joint task force like the Boston Police and the State Police will be kept in the dark by the FBI. If this happens then some people will become alienated from the investigation and good resources will be lost. The FBI won't care because it wants all the glory for itself.
This is not a game of taking credit like the FBI wants to do all the time. It it a most serious matter that demands full cooperation by everyone. We don't care who brings this fiend to justice as long as it is done speedily and done properly.
We've seen how the FBI uses selective leaks to disseminate information to its favorite reporters which we read about prefaced by the words "a federal official with knowledge of the investigation who spoke on the condition of anonymity because she is not authorized to discuss the investigation." That has to stop. The FBI should play no favorites. It must keep us informed as to what it knows as well as it can considering the limited need for investigative secrecy.
My real concern is that I hope the FBI has put the best man in charge. At his last press conference DesLauriers in response to a question made this unnecessary evasive answer: "I'm not going to say who might or might be in custody right now." Commissioner Ed Davis later said that "no one is in custody."  Why couldn't DesLauriers answer that simple question like Davis did?
DesLauriers later said: "Someone knows who did this." Of course the fiend who did it knows. But beyond that we don't know if others do. Maybe it is a lone wolf. Remember it took years to find the Unabomber. He acted alone.
DesLauriers's expertise is in counterintelligence where he spent his first 23 years in the FBI. It is not in doing criminal investigations. The jobs require a different type of talent.
Right now I'm worried that the niceties of FBI politics are trumping the need for the best to run the show. I hope I'm wrong.