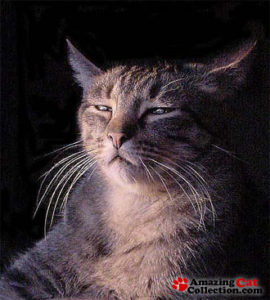 Have you ever asked yourself that question? What is the most important thing in your life aside from your family: your country, your religion or your race?
One way to figure that out is who do you feel more comfortable with? Do you prefer the company of your race regardless of the nation they come from or what they believe;  do you feel more comfortable in the company of co-religionists rather than those of your race or nation; or, would you prefer to socialize with people of your nation regardless of their race or religion.
f you are a white American Catholic given the opportunity would you prefer to hang around with other white people even if some were Jewish from Russia; or with Catholics even if some were darker skinned from Mexico; or with Americans even if some were black Muslims.
Whatever you are write it down. Then write down whose company you would prefer to be in. Then explain why others sharing one of the items by which you identify yourself is less acceptable than others. Try to be truthful to yourself about it.
Now after doing that look at who you have for friends. I assume what you have decided you prefer will make up the major number of your friends. Then ask yourself whether you have this limitation on yourself because you have little knowledge about the other people outside your group.
One of the great things about the military draft was that it forced us into meeting those others who we would normally not encounter. Those who have stayed at home and spent most of their lives in the comfortable surroundings of where they were brought up will not have had this experience. I suspect they will have friends that most closely resemble themselves and be fearful of others outside their narrow circle.
It seems what you don't know you tend to fear even if they have a similar identity with you. As a white Catholic American would you feel closer to a black Cathoic American or a white Jewish American or a white Catholic Irishman. As a white Jewish American would you feel closer to a black Jewish American or a white Muslim American or a white Jewish Israeli. As a black Muslim American would you feel closer to a white Muslim American or a black Protestant American or a black Muslim from Senegal.
What does it tell you after you make that choice. Does that choice mean that if you prefer one over the other that you are prejudiced against the others? If you are more comfortable with one over the others do you think you would give preference to that person when it came to giving out a benefit?
You note I have not even tossed in other factors like sexual preference or stands on  hot button issues like abortion or the president. Throw those into the equation. If as a straight white Catholic American you would feel closer to a white Catholic Irishman would you feel the same way if he was gay? Or, being the same thing what about if that Irishman was a pro-choice advocate.
It is good to bring things down to the individual level. From there you can go on and wonder at the ability of the United States to take all these preferences of one over the other and mix them up in a melting pot and end up with as close as possible to everyone having a chance at the gold ring. How did it come about that it happened that way. Why did the initial founders of our country — white Anglo Saxon Protestants — create our nation so that up until now we were able to take in the stranger, somewhat welcome him even though he appeared quite alien, give him the opportunity to do something for himself and his family, and reap the benefits of what each succeeding wave of people brought to our land.
There is an old saying about their being no atheists in a foxhole. That may or may not be true. But what is true is that when you are in a foxhole in combat you have no regard for your fellow soldiers race, creed, birthplace, sexual orientation or beliefs. It seems one does not get to understand that until you are put into conditions where you have to rely on your fellow-man who many not meet the test that you prefer he meet. As I said, that is what we lost when we did away with the draft.