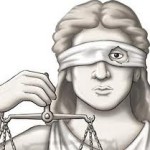 Last Friday several newspapers wrote about the case involving the head of the Massachusetts probation department and two of his top aides who are in federal court facing penalties in excess of twenty years. The prosecutors indicted them not because they hired unqualified persons but because they did not hire those who the prosecutors believe are the most qualified. Instead, they hired those recommended by judges, legislators and others, practicing the time-honored tradition of patronage.
The three defendants in the case are middle age or over. None had a criminal record prior to the time on March 23, 2012, when as dangerous felons they "were led into their arraignments in Worcester federal court Friday handcuffed and shackled." Over a year later in April 2013 the U.S. Attorney's office in Boston increased the charges and penalties O'Brien and his co-defendants were facing when it became clear they would not plead guilty. This is a common tactic in that office. It likes to frighten people into facing enormous amounts of time in prison unless they plead guilty or in some cases if they cooperate with the government.
It's all legal, of course. But the frightening thing is that there are an enormous amount of federal crimes available to charge people. The favorite crimes are the vague charges of obstruction of justice, bribery, mail fraud, money laundering and lying to a federal agent. These are often added on to a major charge so that many people who feel they have not committed the main crime but who may have stumbled by committing one of the lesser favorites will have no choice but to plead guilty.
John O'Brien, who had no criminal record, during the early stages of the proceedings asked that the judge appoint a lawyer who had handled his case in the state system in which he was acquitted. His request was denied. He could not get the counsel of his choice.
When Whitey Bulger was arrested he was appointed the best the counsel the court could find. He's still getting lawyers appointed for him. How is it the judges bend over backwards for real bad criminals like Whitey, the Mafia types and even persons alleged to be terrorists like Tsarnaev but come down with a heavy hammer on those who get jammed in for the first time?
Anyway, I'm not sure who represents O'Brien now but his co-defendants apparently had the means to secure their own lawyers and are better off for it. It's not that the federal defenders are bad for they are good. It's just that as G.K. Chesterton would say they have become used to the system. They don't see the individual defendant but just another one of the many who pass through all the time. Consciously or not, they are less likely to push the button of any of the judges by asking that they not sit on any particular case.
They know all the judges are buddies so putting one on the spot makes the rest wary of them. And in a system where much depends upon discretion and whim, that can work against other clients they may have. Truly private counsel's first allegiance is to her client and she will usually go to the wall for the client.
Attorney John Amabile, the attorney for co-defendant Burke put everyone on notice he was not going to lie down. He said last April: "It's patronage hiring, and they're calling it a different name. It doesn't change the landscape, and it doesn't change our position. My client, a 72-year old retired grandfather who worked as a probation officer for 37 years, categorically denies that he committed any criminal ­offense."
Apparently Amabile's type of fight is not what is seen in Boston's federal court when the federal defenders or approved lawyers are used. His willingness to go all out for his client is such an aberration that it caused the Judge Frank Dennis Saylor, IV to proclaim: "No judge can properly administer justice in the midst of a prize fight."  It shows how much the federal judges are out of touch with defense lawyers fighting tooth and nail for the clients when they rebel at normal hard advocacy, or as Peter Gelzinis described it "a buzz saw of defense lawyers who raised numerous body-blow questions." J.W. Carney reminded us during Whitey's case as he fought at times in a similar manner that is what defense counsel must do according to the oath they took. The judges prefer lawyers who don't do such things.
When Judge Saylor denied O'Brien's request to appoint the lawyer who had already won him an acquittal he said: "if O'Brien wishes to make application for court appointed counsel, I would entertain that application." He then noted he had yet to complete his analysis of whether O'Brien is eligible for a government-paid defense lawyer. He was then quoted as saying that if he finds O'Brien is eligible he "must instead use federal public defenders or someone from a list of private attorneys who do court-appointed federal defense work."
As far as being able to afford a lawyer, who out there who feels wrongfully charged can afford a lawyer to defend against federal charges. The defense costs in Whitey Bulger's case are somewhere in excess of three million dollars and counting.
This presents the dilemma that if one wants to defend herself she must be content with those lawyers who are appointed by the court. She has no right to select who will represent her. I'm not suggesting that those appointed by the court are not competent and skillful but if you're really in a jam you'd like to pick your own lawyer in the same manner as a rich person can do.
Defending oneself from prison or a felony record is as important as getting the right doctor to perform an operation. One likes to have a say in the matter. We don't want a judge deciding which doctor will perform the operation. Why then do we limit the choice when it comes to lawyers.
Defendants should be able to choose lawyers who will make every trial a prize fight. For that after all is what it should be. It looks like that hasn't been happening over the years because now that it is happening we hear a judge who has been on the federal bench whining that such a thing prevents him from administering justice. This is a sad commentary on our federal court system.