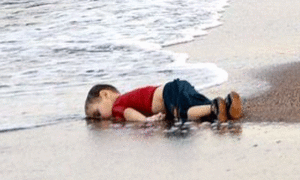 On Friday I blew out my knee walking at the track. I usually do little for it but suffer through.
Tonight, Sunday, I had gone to bed about ten. I just woke up. It is shortly after midnight. The knee is throbbing in pain. I have no choice but to take a couple of ibuprofen tablets. I do that and pick up my smart phone. I see this tweet:
It was from the twitter account of @realdonaldtrump.
It was written an hour or so before.
To Iranian President Rouhani: NEVER, EVER THREATEN THE UNITED STATES AGAIN OR YOU WILL SUFFER CONSEQUENCES THE LIKES OF WHICH FEW THROUGHOUT HISTORY HAVE EVER SUFFERED BEFORE. WE ARE NO LONGER A COUNTRY THAT WILL STAND FOR YOUR DEMENTED WORDS OF VIOLENCE & DEATH. BE CAUTIOUS!
Are you happy that the president after a long day of golf is sitting in bed threatening nuclear devastation on another country using twitter? Do you think that is how diplomacy should be done? Do you think this makes Trump looks like a very sick person? Do you wonder what particularly set him off?
As best I can tell from newspaper reports earlier Sunday that Rouhani through his newspapers had this to say" "Iranian President Hassan Rouhani on Sunday offered a stern warning to President Trump, saying U.S. attempts to  "incite the Iranian nation against Iran's security and interests" would only backfire for Washington. "America should know that peace with Iran is the mother of all peace, and war with Iran is the mother of all wars," Rouhani said in comments reported by state news agency IRNA. "Mr Trump, don't play with the lion's tail, this would only lead to regret," 
As I read Rouhani he was suggesting the United States stay out of the internal affairs of Iran. He said he would like peace but if war comes then it will be a bloody battle. It's not that Rouhani was saying something new; the reports from Iran over the years often contain people marching through the streets saying "death to America" or one ayatollah or another making nonsense threats.
In fact Rouhani's statement was hardly a threat. What then caused the lonely man to lash out like he did? Obviously in his lashing out any chance he had of a Nobel Peace Prize which he covets disappeared with the lash.
Are you happy your president lowers himself into screwball land on Twitter? Do you think he has the first idea of nuclear carnage? Is it all right with you that he tweets without thinking?
I've said before that Trump's disgraceful meeting with Putin was for the purpose of getting Putin's okay for Trump's attack on Tehran. Because Iran is an ally of Russia he  cannot do it without Putin's permission. Trump has made no secret of his desire to accommodate Netanyahu's earnest wish that the United States do this. At Netanyahu's urging Trump pulled the United States out of the Iran deal and presently threatens anyone doing business with Iran. Reports are we have  been actively working to cause dissension in that country urging the people to overthrow its rulers. One said we have threatened to prevent Iran from exporting any oil to which Iran responding saying it would close Straight of Hormuz.
Trump's threats hearken us back to an earlier day in his administration where he foolishly engaged in threats with Kim Jong Un. He managed to back away from them because he scared the beegeezus out of South Korea. He met with Kim, proclaimed Kim a great and intelligent leader, and is slowly learning a leopard doesn't change its spots. He never recognized Kim can no more give up his nukes than he can stop breathing. Without them he would be Kim Nobody Un.
I would like to think this was another Kim episode where the contestants yell and scream at each other from their bedrooms; they agree to meet; and they come out with a joint statement of joy and happiness. Here I have my doubts because Netanyahu would stop it. But I'd hope someone would  tell Trump that millions of little boys like the one above will die if he ever uses a nuke.
There may be the hope he blew his knee out and felt like I did when I woke up and needed to get it out of his system. His pain drove him momentarily insane. My pain has subsided. I think I can get back to sleep. I'm sure the nation sleeps soundly knowing whose finger is on the nuke button.