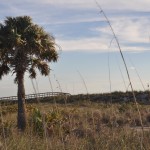 Whitey wrote in a letter, and according to the media his lawyer stated, that he was never an informant.
In Judge Wolf's 661 page findings and order we read under Section II Findings of Fact section 4 is titled: "The Development of Bulger as an Informant."  Wolf has no doubt Whitey is an informant. In making this judgment he is relying on FBI records.
I've already pointed out and will continue to do so how I believe Judge Wolf made many errors in his findings. For instance, in section II, 5, The FBI Forges the Flemmi-Bulger Partnership which follows the one just mentioned, his first sentence is: "One of Bulger's earliest contributions to Connolly's efforts was to assist in reestablishing Flemmi's alliance with the FBI."  That's plainly wrong which I will show.
A theme I've been dealing with is that the legend of Whitey Bulger has become a greater-than-life type story.  One would hope a judge would not be affected by out-of-court stories written in newspapers and make decisions on them. When I represented the Boston School Committee during the busing days I'd be called into open court and Judge Garrity would hold up an article in the Boston Globe about something that had happened in the school system and demand an explanation from me. It was difficult,to say the least, to be trying to defend a client from the six or more lawyers on the other side who were presenting evidence in court but also from what a judge read in the morning newspapers.
Judge Wolf  did not have FBI Agent Connolly testify in front of him. Yet he had as part of his findings in section II, 5, a quote from Connolly. This was taken from a newspaper articles in the Herald. Judge Wolf in his footnote explained that he was not bound by the Federal Rules of Evidence during a motion hearing.  In other words, he, and every other federal judge hearing these motions, can make their decisions not on what is presented in court and subject to evidentiary safeguards and cross-examination but from articles they read over coffee in the morning newspapers.
The problem with Judge Wolf going outside the courtroom for evidence and making wrong conclusions is that they become the basis for everything that follows after that. That's why his findings get repeated over and over again. For example, to quote just one of the many First Circuit Court of Appeals cases on this matter I'd point out that in Patricia Donohue v. United States of America the court said: "For decades Whitey Bulger, a key figure in organized crime circles in Boston, and the leader of a criminal syndicate known as the Winter Hill Gang, led a double life. Unbeknownst to his counterparts in crime, he served as a confidential informant for the FBI."
If all the judges have already decided that Whitey is an informant and the media has told us this repeatedly and the FBI files have Whitey listed as an informant, Whitey has less chance than the proverbial snow ball in hell of being believed when he says he was never an informant. His claim is being met with roars of laughter that is lifting up the rafters of the courthouses and newspaper offices throughout the state.
Within the week I posted an article on how the FBI decision on who is an informant is a one-sided affair. What we know about the relationship comes strictly from what is written down by the FBI agent who is the person's handler. No one gets to review what is written down about her or consents in a formal way to becoming an informant. If an FBI agent decided she wanted you as an informant and wrote down things she said you told her, this could all happen and you would never know it.
We must keep in mind that Stephen Flemmi was an informant from prior to 1965 until sometime in the 1990s. We know he was an informant because he admits that he providing information over this period of time and proclaimed in open court his informant relationship with the FBI. But outside the FBI and Department of Justice, we did not know this relationship of over thirty years existed prior to its revelation.
Learning Flemmi was an informant is a rare event. The FBI agents feel their most sacred obligation is to keep that relationship secret. In the situation surrounding this case, two FBI agents betrayed their sacred trust for personal gain and revealed to newspaper reporters in 1988 that Whitey Bulger had been carried on the FBI books as an informant. But for over 99% of the people who are FBI informants, their identities are never revealed.
Judge Wolf in his decision spoke of this. He wrote: "There was good reason for agents of the FBI to believe in the importance of the promise of confidentiality that is regularly made by the Bureau to its informants. As the Supreme Court has recognized, providing potential sources reasonable assurances regarding the confidentiality of their cooperation encourages them to provide information and protects their safety. Roviaro v. United States, 353 U.S. 53, 59 (1957)." 
Unlike Flemmi, Whitey has never said he was an informant. He asserts the opposite. Of course, no one believes him. Yet what proof exists outside the FBI files that show that he was an informant? Haven't we learned from our experience that FBI files are notoriously unreliable. Agents write whatever they want with no checks on their versions of events.
Has anyone thought maybe Whitey is telling the truth? He has nothing to gain by this assertion. In fact, he's got much to lose since his claim of immunity goes out the window with this revelation despite J.W. Carney's attempt to cling to it. The law recognizes that people do not commonly make statements against their interests. Like admissions and confessions, they are deemed reliable.
Whitey's denial of being an informant will make no difference to the outcome of the trial or his reputation. He's condemned to be deemed an informer no matter how loudly he shouts otherwise. The common knowledge that gangsters lie, and after all Whitey is a gangster, will trump the unreliable FBI records.