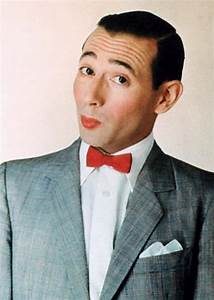 Enough talk of everything other than the present state of affairs in America. Let us concentrate on the mind of the person elected to the presidency by a minority of the voters. You have seen the video I assume.
It was in Buffalo, New York. The police are walking in a line toward the protesters. A man who appears tall, slim and elderly walks up to talk to a police officer. He appears to be offering him something and then he turns to an officer to his right and has his hand out toward him. The first officer pushes him back with his baton and the other pushes him. He falls over. His fall is so hard and loud his head slamming into the sidewalk it is noticed by other police officers at the other end of the police line.
Then something that is beyond understanding occurs. The man is lying on the sidewalk. Blood is coming from his ears. The officers who shoved him and their fellow officers walk on past him. Not one. Not one went to his aid as he lied there obviously unconscious and bleeding. Is this something that you like as an American?
Apparently the Trump does. He tweeted about the incident. Don't think he was concerned in one way about the police violence on an 75-year-old man or their willingness to walk past him as he lied injured. Rather quite the opposite. He decides to come up with a cockamamie – no it's far beyond that it's rather in the realm of lunacy – idea with this tweet. "Buffalo protester shoved by Police could be an ANTIFA provocateur. 75 year old Martin Gugino was pushed away after appearing to scan police communications in order to black out the equipment. @OANN I watched, he fell harder than was pushed. Was aiming scanner. Could be a set up?" 
Every time I post those words the cuckoo clock behind me sounds out. Because what the Trump is suggesting with "fell harder than was pushed" is that the 75-year-older deliberately slammed himself back into the ground and was part of a set up. You know, someone in ANTIFA or perhaps the Deep State said: "Hey, Martin, go out and get pushed and then make sure you land so hard on your back that your head get smashed up and your ears bleed. Then lie there." 
Reverand James Martin, SJ knows Martin Gugino. Here's what he says about the man who the Trump says "could be an ANTIFA provocateur":
"#MartinGugino is a peace activist and volunteer with the Catholic Worker movement. Why spread rumors about someone who embodies the Beatitudes? In case you've forgotten what's in the Bible you were carrying, Jesus said, "Blessed are the peacemakers," not the rumormongers."
Gugino's attorney stated: "Martin is out of ICU but still hospitalized and truly needs to rest. Martin has always been a PEACEFUL protestor because he cares about today's society.  He is also a typical Western New Yorker who loves his family.  No one from law enforcement has even suggested anything otherwise so we are at a loss to understand why the President of the United States would make such dark, dangerous, and untrue accusations against him."
The Trump tweets out the most unfounded lies which are demonstrably false and his followers will accept them. A guy working for peace is supposedly connected to ANTIFA – he was "appearing to scan police communications" – he was  doing this "to black out the equipment" and "was aiming a scanner" which means this "could be a set up." 
I'd expect someone from the backwoods of the Ozarks to write such nonsense. But for someone who is the president to do this leaves one lost for works other than lunatic.